Madden NFL 21 "99 Club": A. Donald and Top HB Ratings Revealed
Marking his fourth consecutive year achieving the honor, Rams DT/DE Aaron Donald joins Patrick Mahomes and Christian McCaffrey in Madden 21's "99 Club". Today's news comes as no real surprise considering just last year Donald was voted as the #1 player in the NFL Top 100 of 2019 by his peers. With a 99 rating in Power Move, Play Recognition, and Strength, expect to see plenty of Aaron Donald plowing through the line at your QB in Madden 21.
To see Aaron Donald receive the 99 Club news and swag, check out the video here.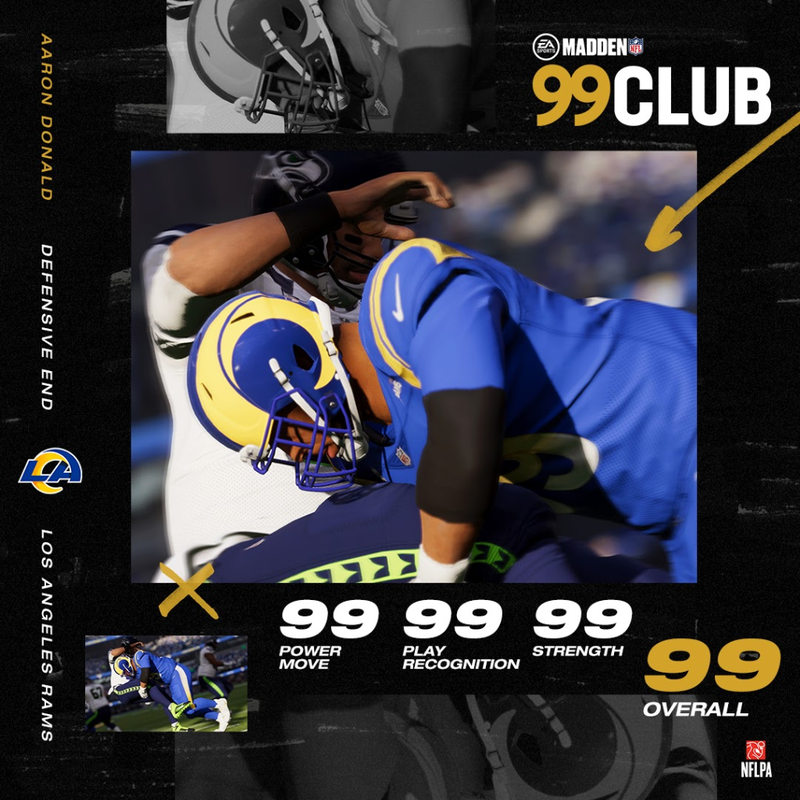 In addition to the …