We're only hours into the EA Play Trial period for Madden NFL 21 and there's already a lot of hype about Core Rookie Master Isaiah Simmons. Standing at 6'4'' with 90 SPD, 90 ACC, and 90 JMP, Simmons has the perfect combination of size and speed needed to lock down your secondary against quality wide receivers. His coverage ratings (78 MCV, 80 ZCV) leave a bit to be desired, but if you're someone who enjoys usering your safety, he is definitely worth strong consideration this early on in the MUT season.
We get it. He's good. How do we get him?
If you are someone who doesn't like to wait, you can always buy his item on the Auction House for Coins. However, you can expect to spend a lot of Coins this early. If you are a bit more patient, you can complete the Core Rookie Master Set (found under "Exchange" Sets on the main MUT menu). The following 65x items are required to complete the repeatable set for the Rookie Master Isaiah Simmons item: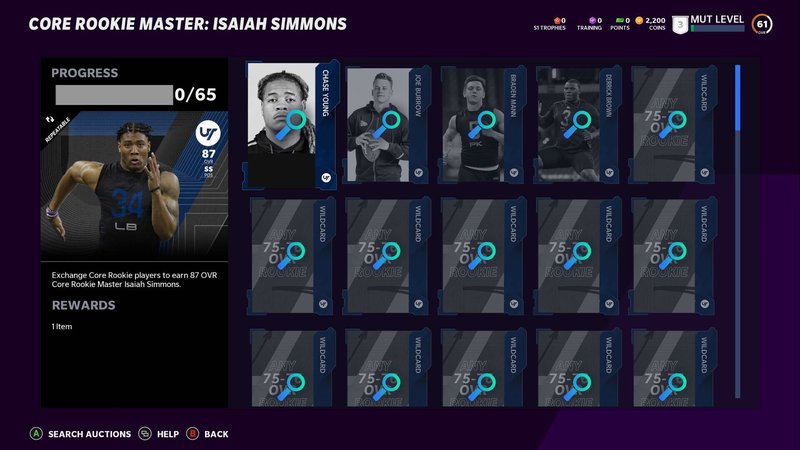 Will you be going after Rookie Master Isaiah Simmons early on? Share your thoughts with us in the comments below.