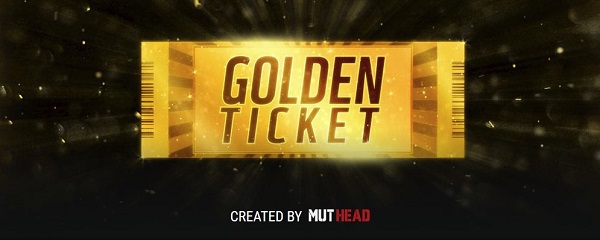 Once again EA has given us the opportunity to work together as a community to build our very own Golden Ticket. You can participate by visiting our Golden Ticket Vote landing page and casting your votes over the next several days:
Muthead Community Golden Ticket Vote
Voting will take place over the next several days. Here's how it works:
Tuesday - Cast your vote to help choose what position our Golden Ticket should be.
Thursday - Based on the position, we'll post a player selection round and you can vote for which player will get a Golden Ticket.
Saturday - Vote for which ratings upgrades and chemistry types the Muthead Community Golden Ticket will receive.
Golden Ticket voting is taking place on Twitter. You can click the buttons on our voting page and we'll pre-fill a tweet for you. Each Tweet has a hashtag that corresponds to the option you choose. We are monitoring all of the hashtags and those that get the most Twitter mentions by unique accounts will win. In all rounds, you can vote for as many options as you like.
Check back over the next few days to vote in every round. Which player do you hope gets the Muthead Community Golden Ticket upgrade?