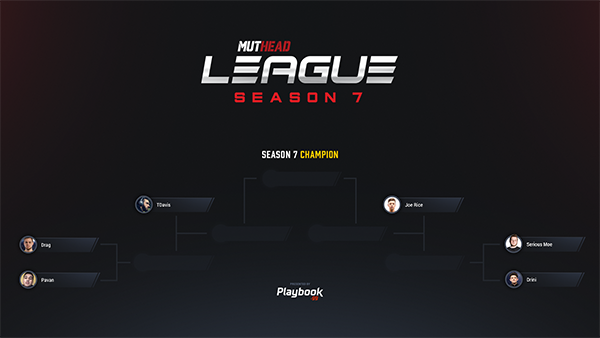 The Muthead League Season 7 playoffs and championship are happening today! The competitors are each fighting for their share of a $10,000 prize pool and the title of Muthead League Champion.
Here's how to watch:
What: Muthead League Season 7 Playoffs
When: 3PM ET
Where: https://www.twitch.tv/mutheadtv
Bracket: https://challonge.com/mhl_s7
ZAN will be in the booth giving play-by-play analysis and commentary as Drag, Pavan, Joe Rice, Drini, TDavis, and Serious Moe compete for the cash.
Do you think 3-time Muthead League champion Serious Moe will be able to defend his title again today?