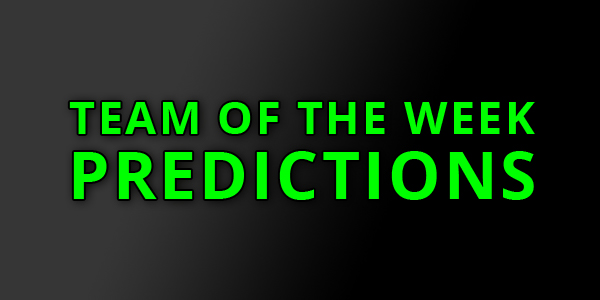 Week 7 is in the books and it's time to try and guess who earned themselves a Team of the Week item. Our predictions are listed below:
Offense
Lamar Miller (100 yards, 1 TD)

Philip Rivers (306 yards, 2 TDs)

Kerryon Johnson (158 yards, 8.3 YPC)

Trey Burton (126 yards, 1 TD)

Tyrell Williams (118 yards, 1 TD)

Marlon Mack (126 yards, 1 TD)

Michael Roberts (48 yards, 2 TDs)
Defense
Darius Leonard (17 tackles)

Bradley Chubb (3 tackles, 2 sacks, 1 FF)

Todd Davis (10 tackles, 1 INT, 1 TD)

Cory Littleton (10 tackles, 2 sacks)

Ben Gedeon (4 tackles, 2 FF)

Mike Mitchell (7 tackles, 1 FF, 1 INT)

Ron Parker (1 tackle, 1 INT, 1 TD)
As always, bear in mind that these are our personal predictions and that none of these players are guaranteed to earn a Team of the Week item. Players from tonight's game between the Giants and the Falcons are eligible, so make sure to include them in your guesses below.
Special thanks to @codexavellum for helping with this week's predictions.
Giveaway
We're giving away a Team of the Week 7 Hero player item (NAT) to one lucky Muthead member. To enter, leave a comment on this article with your predictions for both offense and defense Hero for TOTW 7. One member who gets both correct will be selected at random as the winner. If no one gets both right, we will draw a random winner from all comments. Editing your comment or leaving multiple comments disqualifies you from winning. Entry ends at 8 PM ET tonight (10/22/2018), or as soon as EA announces the new players.