TOP OF THE MORNIN TO YA! Happy Saint Patty's Day to everyone out there and a happy WILDCARD WEDNESDAY to you as well! Today, we got some Campus Heroes power ups released and a Drew Brees Tribute item. I am a big fan of the Campus Heroes program as a college football fan. These may not be the most exciting releases in the world (since these items already have their team chemand you can only get these players to a 96) but I still love reminicing about these guys playing on Saturdays. Power ups were added for the following players:

CAMPUS HEROES POWER UPS: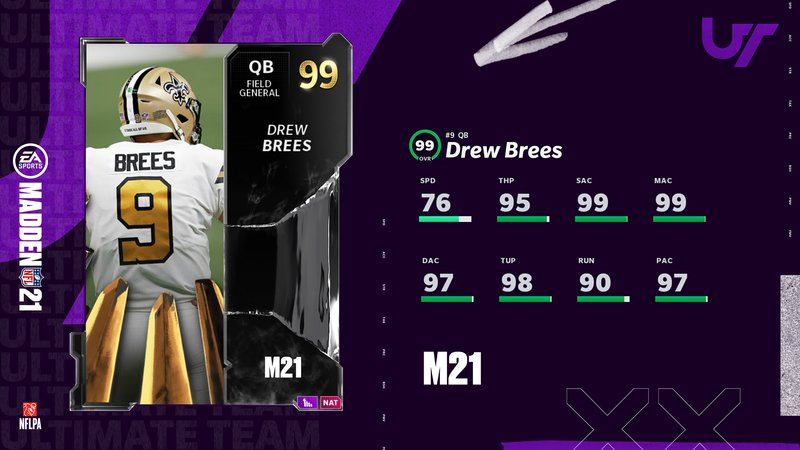 The BIG release today is the Drew Brees tribute card. The legend just stepped away from the game after a storied career with the Saints, a brief stint in San Diego with the Chargers, and of course a stat filled college journey with the Purdue Boilermakers. This item is not only available in packs today, but you can get the NAT 99 OVR Drew Brees with 50k training in the store. The LTD/NAT Drew Brees Tribute Item are both available for only 48 hours, so make sure you get it while you get a chance!