Apologies that this article is a tad late, I got my COVID vaccine the other day (yay) and it kicked my Community Manager butt (boo). Good news is the Series 6 update is live in Madden Ultimate Team with a lot of new changes and additions. All Series 5 trophies have converted to Series 6 trophies for half value (e.g. 100 Series 5 trophies -> 50 Series 6 trophies). The maximum MUT level has been increased to 99, with the following rewards:
Level 91- Store Offer
Level 92- UL Fantasy Pack
Level 93- Power Up Pass (98) & Level Up Token
Level 94- 50,000 coin quicksell
Level 95- Level Solos Unlock
Level 96- Store Offer
Level 97- Level Solos Unlock
Level 98- UL Fantasy Pack
Level 99- Power Up Pass (99)
PLAYERS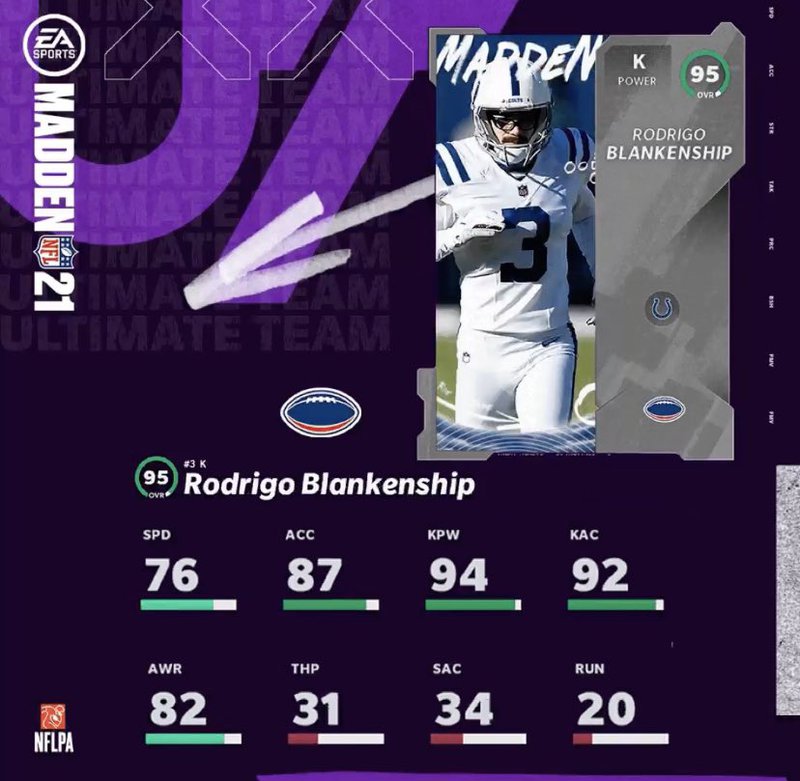 MUT Captains, Level Masters, and MUT Masters all got their upgrade today. They can now all reach 99 OVR, while unlocking new tiers, ability slots, and card art.
Coach Madden also received an upgrade, with an unlocked Physical Chemstry Slot 2.
Team Builders:
Bears - Pat O'Donnell (P)
Bengals - Drew Sample (TE)
Bills - Corey Bojorquez (P)
Broncos - Brandon McManus (K)
Browns - Jamie Gillan (P)
Buccaneers - Ryan Succop(K)
Cardinals - Andy Lee (P)
Chargers - Michael Badgley(K)
Chiefs - Dorian O'Daniel (LOLB)
Colts - Rodrigo Blankenship (K)
Cowboys - Greg Zuerliein (K)
Dolphins - Jesse Davis (RT)
Eagles - Isaac Seumalo (LG)
Falcons - Keith Smith (FB)
49ers - Alex Mack (C)
Giants - Riley Dixon (P)
Jaguars - Jawaan Taylor (RT)
Jets - Sam Ficken (K)
Lions - Tyrell Crosby (RT)
Packers - Josh Jackson (CB)
Panthers - Joseph Charlton (P)
Patriots - Jakob Johnson (FB)
Raiders - Kolton Miller (LT)
Rams - Austin Corbett(RG)
Ravens - Sam Koch (P)
Saints - Thomas Morstead (P)
Seahawks - Tre Flowers (CB)
Steelers - Chris Boswell (K)
Texans - Max Scharping (LG)
Titans - Stephen Gostkowski (K)
Vikings - Britton Colquitt (P)
Washington - Tress Way (P)
Series Redux
With each Series update, the LTD player items released after the launch of the previous Series will be available in packs as non-LTDs. The player item will no longer quicksell for 250,000 coins but quicksell for the appropriate amount of Training based on the player items Overall (OVR). If you already have an LTD item from a previous Series, it will be unaffected by this update. The following list of LTD player items from Series 5 are now available in packs as Redux versions: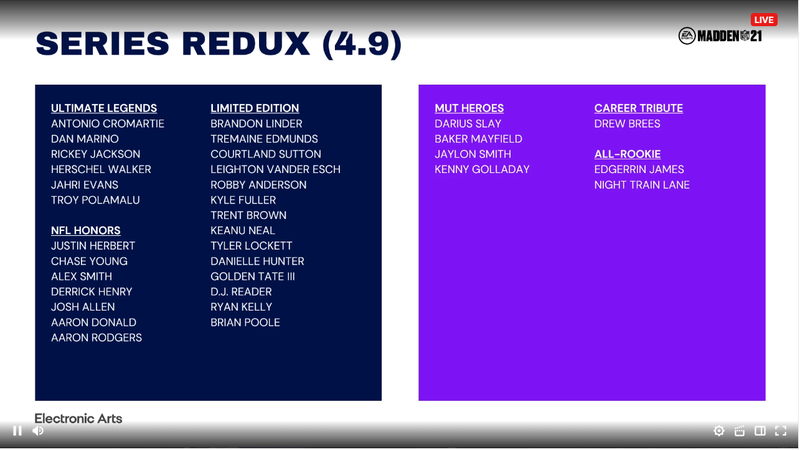 SETS:
95 OVR Team Builders (Series 6)- Exchange 2x 90-92 OVR, 8x 86-89 OVR Players, and 16x 82-85 OVR Players to earn a Team Builders Fantasy pack containing your choice of 1x 95 OVR Team Builders player from the team you select
95-96 OVR Elite Exchange - Exchange 3x Elite Players (93-94 OVR) for a random Elite Player (95-96 OVR).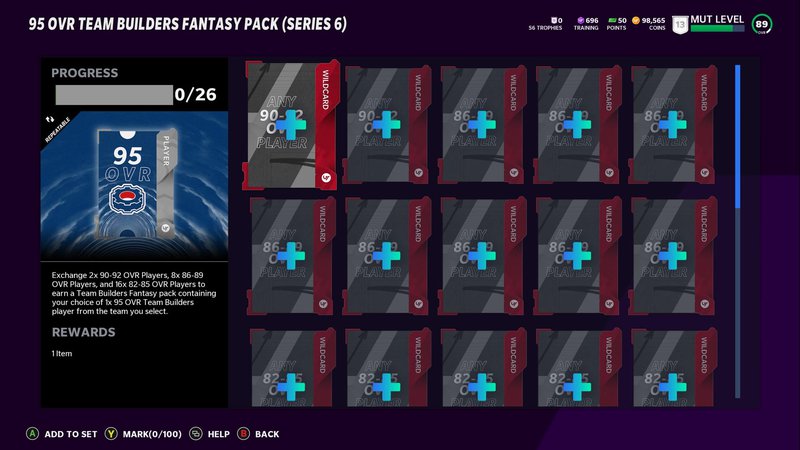 CHALLENGES:
Team Builders: Series 6
Complete the following 16 challenges to earn your choice of today's new 91 OVR Team Builder players.
TB: Series 6 - 16 Challenges, 11,200 Coins, 80 Stars possible
Again, apologies on the lateness and that I don't have pictures of some of these. I got what I could from GMM, so if you see anything missing or anything that should be added, put it in the comments below. I'll be updating the article throughout the day. I hope you all have a wonderful weekend!