What a weekend of NFL football that was! That Monday night game was a wild finish, we saw games coming down to the wire, and we saw Daniel Jones fumbling...so nothing has really changed! It is the first installment of the Team of the Week program, and we start things off with some pass rushing fiends. Myles Garrett gets the LTD TOTW item with 92 PMV andp 90 FMV at 92 OVR, coming off a 4 tackle, 1 sack, 8 QB pressure game vs the Chiefs. Chandler Jones, though, went absolutely bananas this weekend. He gets a 92 OVR Player of the Week item with 92 PMV, 88 FMV, and 79 SPD after an unreal 5 sack, 2 FF performance in a drubbing of the Titans.
Our TOTW heroes are bringing two legends back into the game of Madden 22. If you are looking to run the ball, we got some religion to help you out...cause it's Priest Holmes. The former Kansas City Chief has 90 SPD, 92 ACC, and 91 AGI. On defense, we get a former Super Bowl Champion from those dominant Patriot squads. It is none other than NBC's own Rodney Harrison making his way onto your defensive lineup. Harrison comes into the game with 88 SPD, 88 ACC, 91 ZCV and 90 POW.
Check out the full list of TOTW players below and let me know who you are adding to the squad!

TOTW WEEK 1
CHALLENGES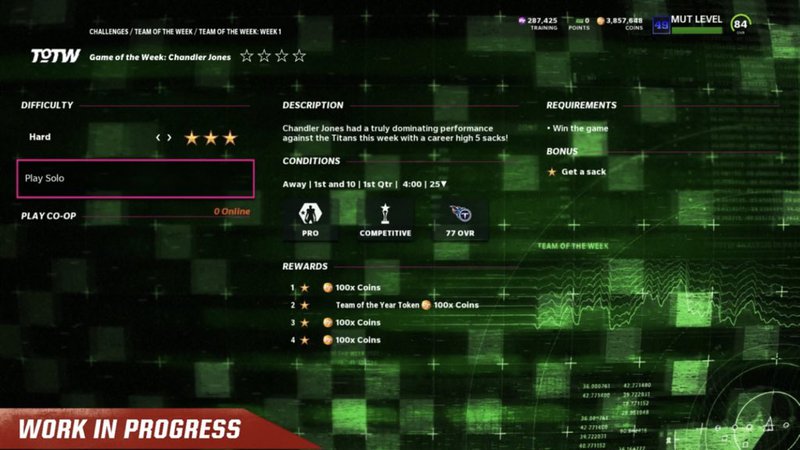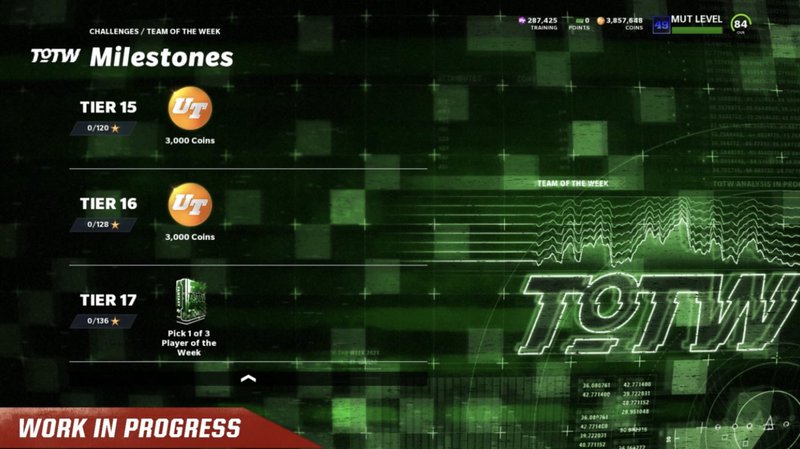 2 Challenges, 800 Coins, 1x 87 OVR NCAT TOTW player, 1x TOTY Token, and 8 Stars possible
They expire on 9/21 at 10 AM ET
Tokens used for a TOTY player in January
SETS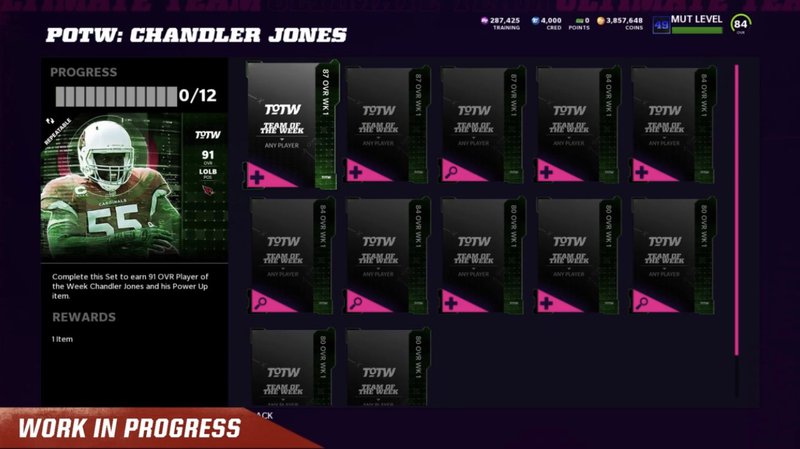 Rodney Harrison Set:
3x 87 OVR Kpassagnon
4x 84 OVR Watt
5x 80 OVR Hollins
Priest Holmes Set:
3x 87 OVR Murray
4x 84 OVR McCaffrey
5x 80 OVR Samuel
Chandler Jones Set:
3x Any 87 OVR TOTW player
4x Any 84 OVR TOTW player
5x Any 80 OVR TOTW player
You can also exchange 6x 75-79 OVR and 12x 70-74 OVR players to earn a random 80-87 OVR Team of the Week Player.