The Legends Program returned to Ultimate Team today in a big way with eight Legends being released at once! The Boss version of each player can be earned by completing their corresponding set, which requires all 5 non-Boss Legend versions. The Power Up version of each Legend can be earned by completing their Legends Release 1 Solo Challenge. Dan Marino's Boss Edition is the first QB in MUT this year that can get the Hot Route Master Superstar Ability. Check out all the new Player items, Sets, and Challenges below:
Steve Atwater
Merlin Olsen
Joe Thomas
Richard Seymour
Jerome Bettis
Dan Marino
Bobby Bell
Jerry Rice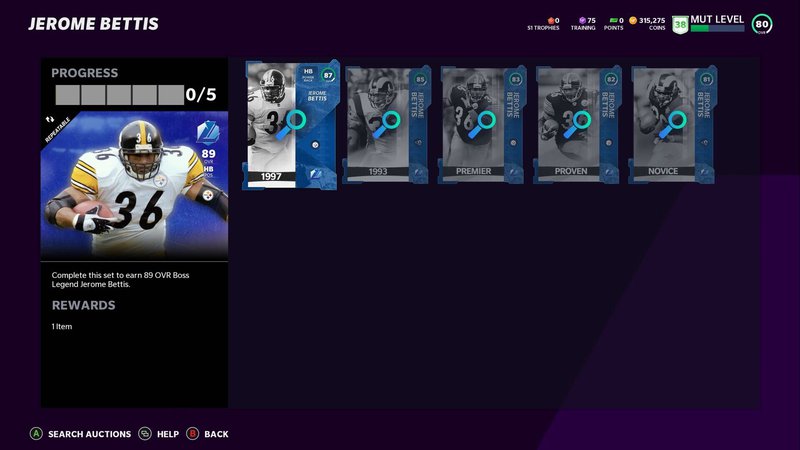 Additional Sets
In addition to the Legend Boss Sets, the following Sets have also been added to Ultimate Team:
Legends Token Exchange- Turn in 18x Legend Tokens to earn a Random Legends Boss. This will be updated each week when new Legends arrive.
Legends Season Exchange- Turn in any 5x Premier, Proven and/or Novice Legends to earn a Random Season Legend. This will be updated each week when new Legends arrive.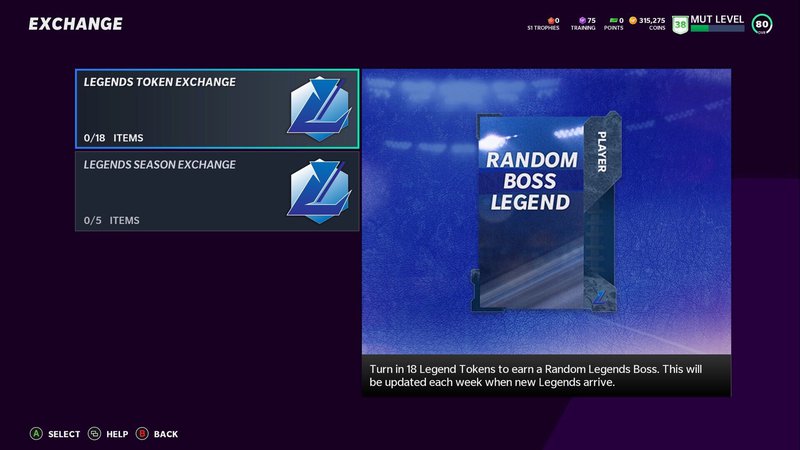 Additional Challenges
In addition to the individual Legends Release 1 Challenges that reward you with the corresponding player's Power Up item, the following Challenges are also available and reward you with Legends Tokens that can be exchanged for a Random Legends Boss down the road. These Challenges expire on 9/5 at 10:15 AM ET.
Legends Tokens- 5 Challenges, 5x Legends Tokens, 4,000 Coins, 20 Stars possible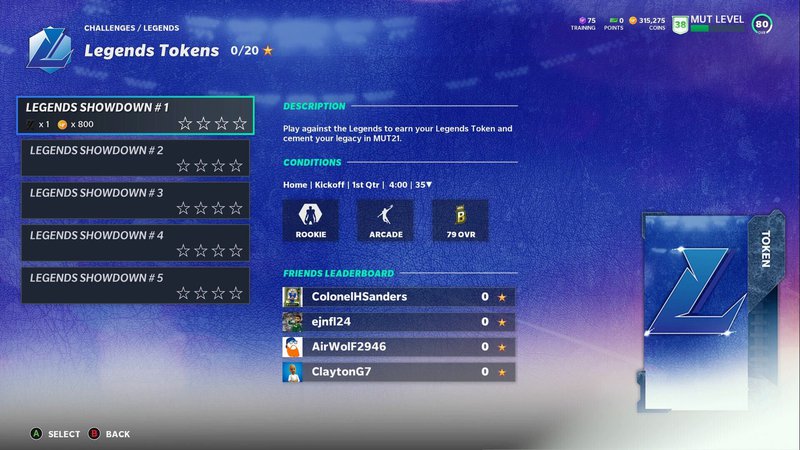 What are your thoughts on the debut of Legends in MUT 21?