More legends with fire stats and even more fire nicknames. The AKA program gets another 2 items into the game for you to add to your squad. A reminder that each of these players has an 83, 88, and a 91 OVR version to collect. The 91 OVR version can change team chemistries (most will want that Legends chem) along with the X-Factor and custom abilities.
The offensive AKA is none other than Georgia Tech LEGEND Calvin "Megatron" Johnson. Boy, imagine if Jared Goff had him right now, the Lions would be putting up 60 points...but still giving up 65 (sorry Lions fans). Megatron is 6'5" tall as a Physical WR, with 91 SPD, 94 JMP (high ball heaven), 94 SPC, and 94 DRR.
Defensively, he may not be as tall but he was as a dominant, we have Darrelle "Revis Island" Revis. Revis is a Man to Man CB with 91 SPD, 90 ACC, 91 MCV, and 91 ZCV. Check out both players below!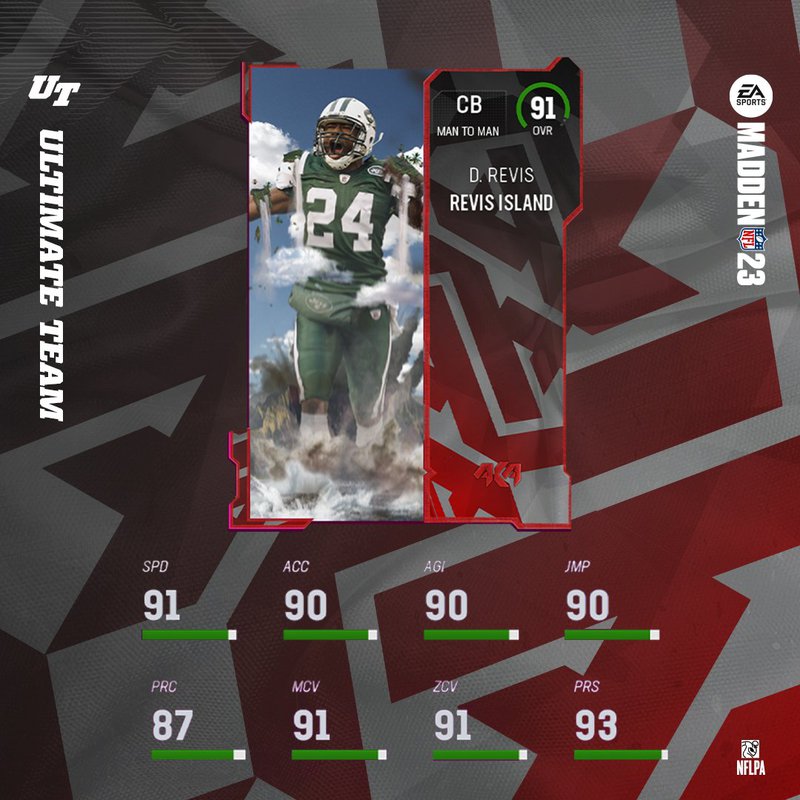 AKA
Calvin "Megatron" Johnson - (Lions, Legends)

WR Apprentice (1 AP), Mid In/Deep Out Elite (1 AP), Double Me X-Factor for 2 AP

Darrelle "Revis Island" Revis - (Jets, Bucs, Chiefs, Bucs, Legends)

On the Ball (0 AP), Flat Zone KO ( 1 AP), Actobat (3 AP), Shutown XF for 3 AP