Over the past several weeks, we saw all 32 NFL Teams crown their Club Champions. This week, we'll play down to a single Madden NFL 20 Club Champion who will walk away with a $100,000 cash prize. You can see the full bracket with all 32 competitors below: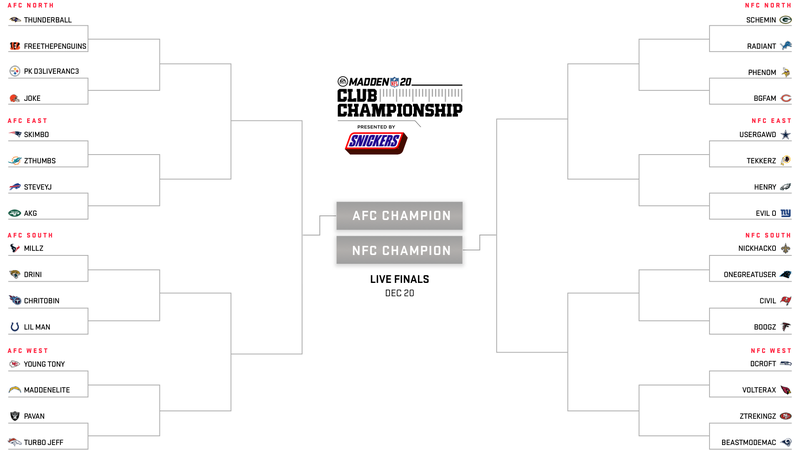 The action kicks off today at 3 PM ET and will continue all week with the finals on Friday 12/20. Here is the full schedule:
AFC Divisional Semifinals and Finals
Tuesday 12/17 -- 3 PM ET
NFC Divisional Semifinals and Finals
Wednesday 12/18 -- 3 PM ET
AFC / NFC Playoffs
Thursday 12/19 -- 7 PM ET
Conference Championships and Final
Friday 12/20 -- 7 PM ET
As always, you can watch all of the MCS action on twitch.tv/EAMaddenNFL and youtube.com/easports. If you tune in on Twitch, you'll earn Twitch Drops packs as long as you link your Twitch and EA accounts.
Who do you think will win the Club Championship this season?