Tonight is our 40th Friday Night Football tournament and the bracket is loaded with many of the best Madden players in the world. 32 players will be competing for tonight's $2,000 Rocket Mortgage prize pool. In order to minimize overlap with tonight's MCS Club Championship broadcast, we have shifted back the Friday Night Football start time by an hour. Here is everything you need to know to tune in:
When: Friday 11/8 at 9:00 PM ET
Where: twitch.tv/mutheadtv
Bracket: challonge.com/muthead_fnf_40
Twitch Drops: Active
Giveaways: Grubhub Gift Cards and Series 2 Redux Players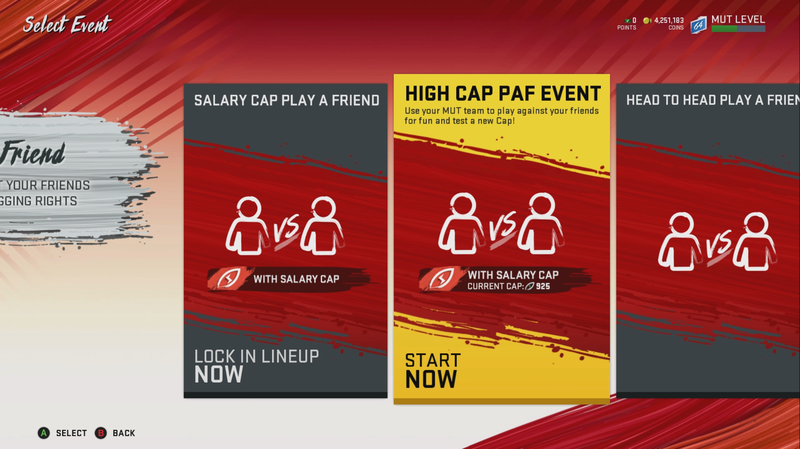 If you're a regular viewer of Friday Night Football, you know that we're competing in MUT's Salary Cap mode. Next week we will be trying something slightly different. We will be increasing the Salary Cap total to 925 as part of a partnership with EA to test this increased Salary Cap requirement. In order to facilitate this, EA has added a new "High Cap Play-a-Friend Event" in the game which requires valid rosters to be at or below the 925 Salary Cap total.
If you're interested in competing in Friday Night Football and feel you have the skills to hang with the best players in the world, let us know! Fill out this form to guarantee you'll be considered for future invitations:
muthead.com/compete