New Zero Chill content released this morning, featuring 3 new Ghost Pack Masters, OOP Players, and the 9th challenge sequence in "How the Grouch Won MUTmas". Check out all of the new content below:
Players
Ghost Pack Masters can be found in packs or on the Auction House. OOP Master Jamal Adams can be acquired by finishing his Set.
Ghost Pack Masters
96 Junior Seau
95 Tre'Davious White
94 Daniel Jones
Out-of-Position (OOP)
95 Jamal Adams (ROLB)
93 Quenton Nelson (FB)
90 Patrick Ricard (DT)
87 Alejandro Villanueva (TE)
84 Jalen Hurts (HB)
Sets
The following new Set can be found in MUT with today's Zero Chill release:
OOP Master: Jamal Adams - Exchange 1x Nelson, 2x Ricard, 4x Villanueva, and 6x Hurts for 95 OVR Jamal Adams.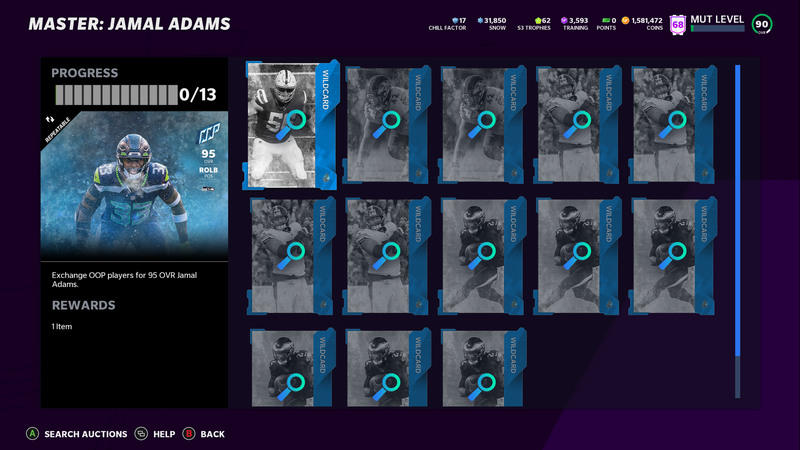 Challenges
How the Grouch Won MUTmas
The 9th sequence in the Grouch solos released today. Check out the details below:
Mr. Grouch is Comin' to Town - 7 Challenges, 3,500 Coins, 35 Stars possible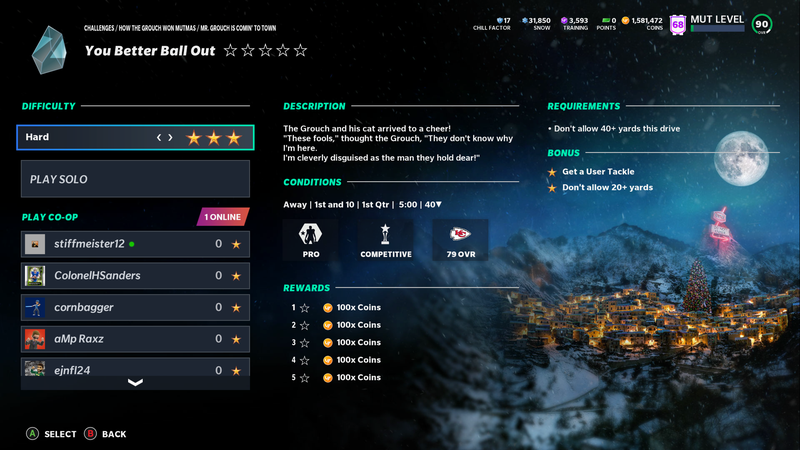 What are your thoughts on today's Zero Chill content?