In honor of Black History Month, EA is celebrating the achievements of a Black NFL icon each week throughout the month of February (12th, 19th, and 26th). Each week, play Challenges to earn a 90 OVR version of the featured player. Complete all 3 weeks to earn a 95 OVR version of any of the featured players.
To view week 1 of the Black History Month Program, Click Here.
This week's featured player is Doug Williams, who was the Super Bowl XXII MVP and the first Black quarterback to both start and win a Super Bowl. He also worked as the head coach of the Grambling State Tigers and as a team executive for the Buccaneers and Washington Football Team. Check out 90 OVR Doug Williams and his full ratings below:
Challenges
Complete the following challenges to earn 90 OVR Doug Williams.
Doug Williams - 5 Challenges, 2,500 Coins, 20 Stars possible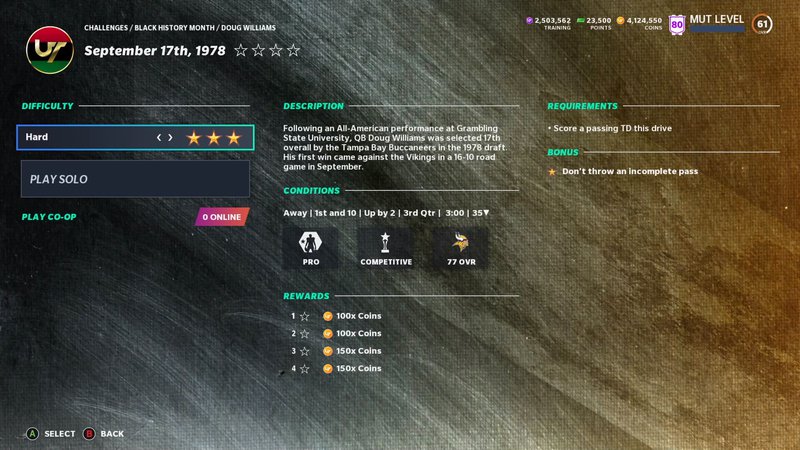 What are your thoughts on Part 2 of the Black History Month Program?