It is finally that time folks! Team Diamonds are in the game of Madden 22!! For those who are new to the game, these items provide 3x chemistries for their respective teams. Dan Marino is the TD Master, and he is the first QB in the game with Hot Route Master! This will certainly make building those Theme Teams a lot easier than it was yesterday! Here is the full list of Team Diamonds: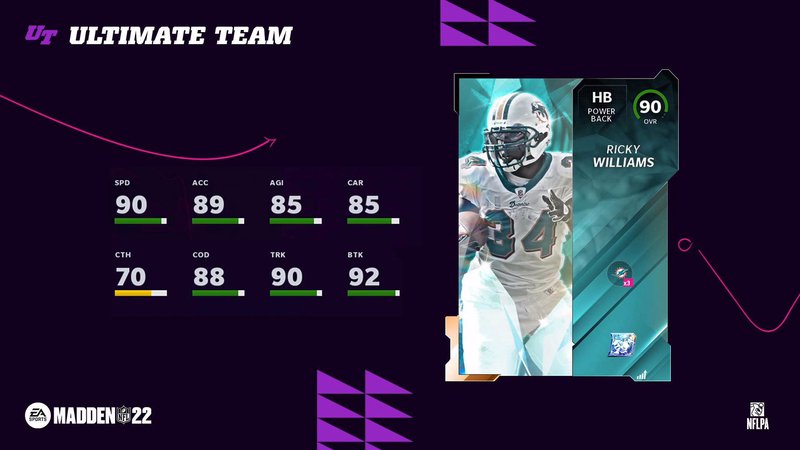 Team Diamonds
BIG SHOUTOUT TO MUTHEAD USER MaddenMobile2121 FOR COMPILING THIS LIST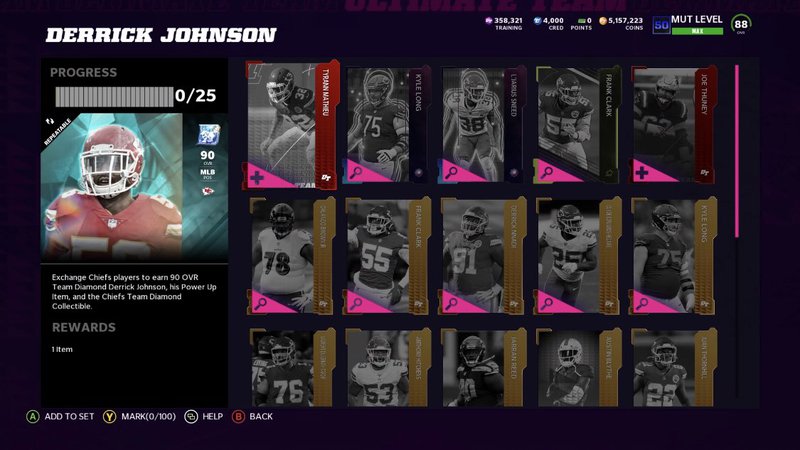 SETS/EXCHANGES
Team Diamonds Champion: Dan Marino - Exchange the Team Diamonds tokens from all 32 Team Diamonds Sets to earn 95 OVR Team Diamond Champion Dan Marino and his Power Up.
All 32 Team Diamonds - Each TD Player has it's own set which contains 25 specific players to collect and exchange for the TD. These are a mix of players from the TD's respective team, and include everything from Core Elites, to Golds, to Team Builders. Make sure you check each TD set for which players are specifially needed for that exchange.
Team Captain Exchange Set: Exchange your team captain for another one (max 5 times). Note: upgraded captains cannot be exchanged
Season 1 Champion Exchange - Exchange your Season 1 Champion for another one. (max 3 times) Note: upgraded Champions can not be exchanged.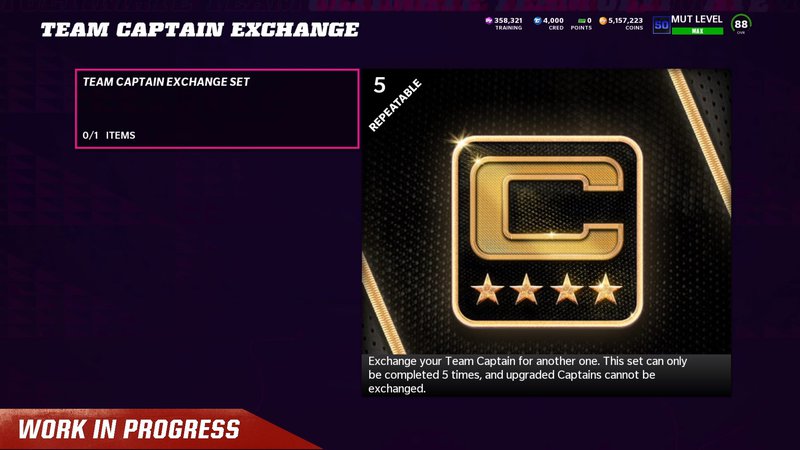 MISSONS
Team Affinity- Complete the following to earn 2x NAT team builders from a chosen team (Available until 10/21)

Win 35 Games
Score 350 Points
Score 50 Touchdowns
Get 70 Team Tackles
Get 20 Sacks
Force 10 Fumbles
Get 3,000 Yards of Offense

Team Captain- Win 10 games with your Team Captain in your lineup to earn the Team Captain token, used to upgrade your captain to 90 ovr