Legends are here once again and we are getting some absolute ICONS of both the NFL game and Madden. Let's start off with the LTD Jahri Evans. Evans is a Pass Protector RG with 90 STR, 92 PBK, and 89 RBK. He also gets Secure Protector for 3 AP and Post Up for 2 AP. We will post the full ability graphic below.
The offensive legend this year I think you may have heard of before. The Energizer Bunny himself Michael Vick is here to ruin lives in Madden 23. Vick is a Strong Arm QB with 90 SPD, 92 THP, and 90 RUN. Vick gets Set Feet Lead for 2 AP and Quickdraw for 1 AP.
On defense, the Raiders Theme Team gets some more reinforcements with Purdue legend Rod Woodson. Woodson is a Hybrid FS with 89 SPD, 90 MCV, 91 ZCV, and 88 POW. He gets Deep Route KO for 1, Deep In Zone KO for 1, and Mid Zone KO for 1. Who are you hoping to pull? Let me know in the comments!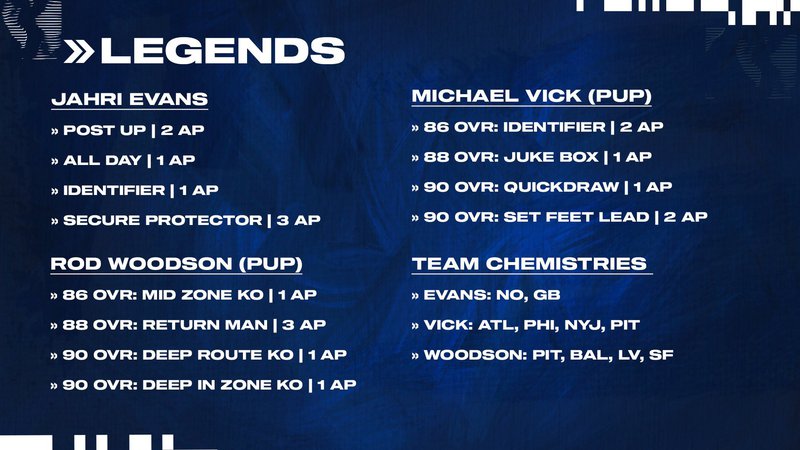 LEGENDS