Saturday night might be alright for fighting (sorry to all of you who are too young for that reference) but Saturday morning is all about the LEGENDS! The UL Program dropped some fire today, starting off with one of the most feared CB's, longtime New York Jet and former Pitt Panther Darrelle Revis. His 98 OVR legend comes stock with 95 spd, 98 MCV, and 98 PRS so with your chems he'll have 99s a plenty. The offense needed some love today, so former Miami Hurricane and TE Legend Jeremy Shockey makes his appearance in Madden NFL 21. While not the fastest tight end at 92 spd, he makes up for it with great hands (98 CTH and CIT) and 98 short and medium route running. Last, but certainly not least, one of the most talented running backs to grace the NFL is back in Madden NFL 21. Herschel Walker (former Georgia Bulldog...as you can tell I love me some college football) gallops onto your ultimate team, rocking 96 spd, 97 acc, and a nasty 98 BTK rating (good luck tackling this guy with a safety). These items are live in the game now so grab them and add them to your squad. Check them out (with their former teams) below!

ULTIMATE LEGENDS: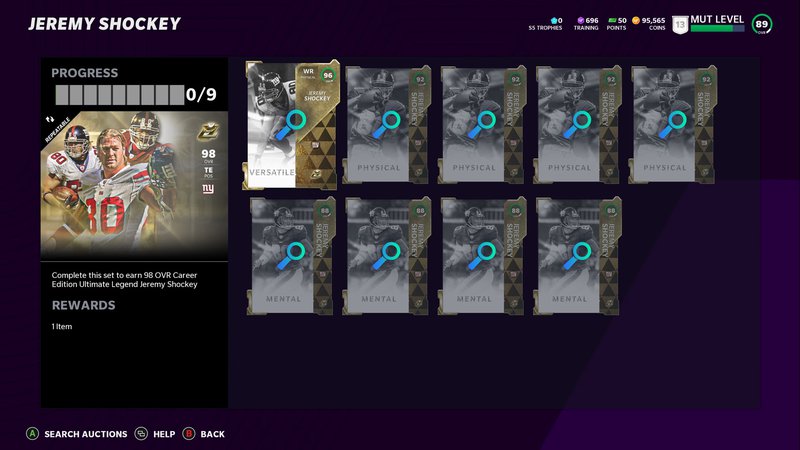 SETS:
Career Edition- Both Revis and Shockey have a Career Edition set added to the game. Each of these 9 item sets will reward you with the 98 OVR Career Edition version of Revis or Shockey. Requires 1x 96 ovr, 4x 92 ovr, and 4x 88 ovr versions of that player.
Random Skill Edition- Turn in any 5x 85-86 ovr Legend Players and 7x 83-84 OVR Legend Players to earn a Random Skill Edition of the desired player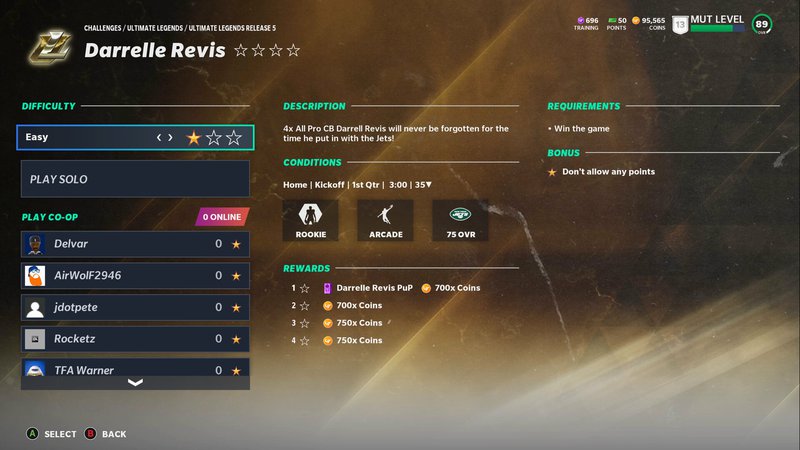 Challenges
Ultimate Legends Token
Play these challenges each week to earn Ultimate Legends Tokens. This week's challenge expires on 3/20 at 10:30am ET
Ultimate Legends Token - 1 Challenge, 700 Coins, 1 UL Token, 4 Stars possible
Ultimate Legends Release #5
Darrelle Revis and Jeremy Shockey have new solo challenges that will reward you with that player's Power Up item once completed.
Ultimate Legends Release #5 - 2 Challenges, 5,800 Coins, 2 Power Up items, 8 Stars possible