Another round of Ultimate Legends entered Ultimate Team today, featuring Marcus Allen and Julius Peppers. Marcus Allen is an Elusive HB with 94 SPD, 93 ACC, 94 AGI, 94 BCV, 94 SPM, and 93 CAR ratings. Julius Peppers is a Smaller Speed Rusher DE with notable ratings of 88 SPD, 92 ACC, 95 FMV, and 92 PUR. Check out all of today's latest items and their ratings below:
Marcus Allen
Julius Peppers
Each Ultimate Legend has a Career Edition (96 OVR), 2x Game Editions (92-94 OVR), and 3x Skill Editions (86-88 OVR). The Sets for each Ultimate Legend require all 5x non-Career Edition versions to complete. Take on each of today's Ultimate Legends to earn a Skill Position player and their Power Up Player items. Beat the Kickoff Challenge to earn an Ultimate Legends Token before they end on 2/19 at 10 AM ET. Once you acquire 16x Ultimate Legends Tokens, you can redeem them in a set to earn 1x random Career Edition Ultimate Legend player.
A new offer can be found in the Training section of the Store. The Theme Diamonds 2.0 Set Piece pack contains a random player required by Theme Diamonds 2.0 sets and costs 1,730 Training.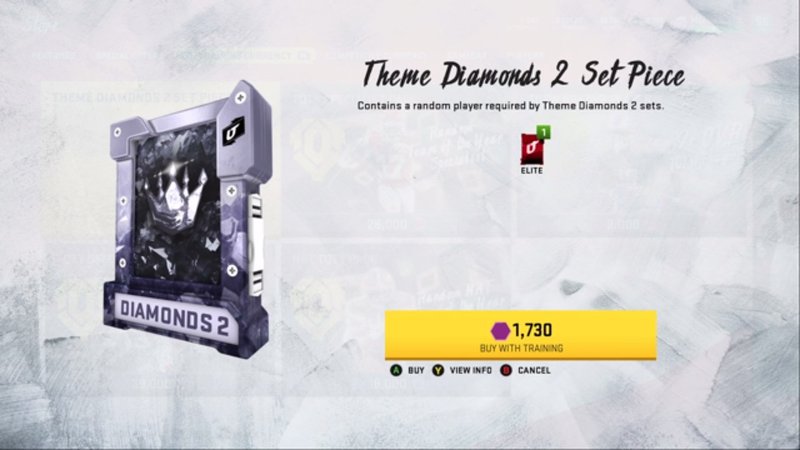 What are your thoughts on UL Allen and UL Peppers?