While today's latest Madden 21 news relates to the mobile version, EA has announced "The Yard: Underground" will have a shared gear inventory system between mobile and console (details for the console version of "The Yard" will be released at a later date). Each system will have its own version of "The Yard", but unlocking items on Madden NFL 21 Mobile will allow you to use them on the console version of Madden NFL 21 and vice-versa. Some pieces of gear will be exclusively earned on mobile, while others may be exclusively earned on console.
For a link to the Madden NFL Mobile 21 Gridiron Notes, Click Here.
To watch a rebroadcast of today's Madden Mobile Segment Takeover on Twitch, Click Here.
What is "The Yard: Underground" on mobile?
The Yard: Underground on mobile is a single-player 5v5 game mode that allows users to create, upgrade, and compete with their own customizable avatars in new locations around the globe. Similar to a career mode, players will navigate their way through a narrative-driven experience while playing gameplay drills and events at a single position in "The Yard: Underground".
Can I use Avatar Gear earned on mobile with my console account and vice-versa?
Yes. Once you link your EA Account with your Madden Mobile Account, gear earned on one system will be accessible on the other.
How do I link my EA Account with my Madden Mobile Account?
After logging into the Madden NFL 21 Mobile App and completing the tutorial, click the menu option in the top left corner and select "Settings". Next, select "Link Accounts" and then "EA Account". You will then be asked to provide the email address associated with your EA Account. A 5-digit code will be sent to your email that you will then enter into the Madden Mobile App. Once you have successfully entered your code, that's it! Your accounts are now linked.
What is Avatar Gear?
While the Gridiron Notes do not include specifics on this aspect of The Yard, I was able to get the following screenshot (courtesy of Legend):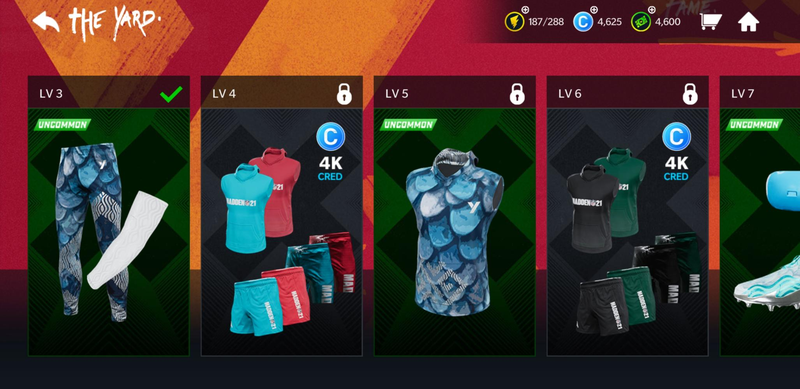 What do you mean that we will play in new locations around the globe?
The first location revealed is Miami Port located in Miami, FL (image below). As you can see, the field has a very "Miami-esque" feel to it with the artwork and design. You can expect similar themes for future locations as they are released.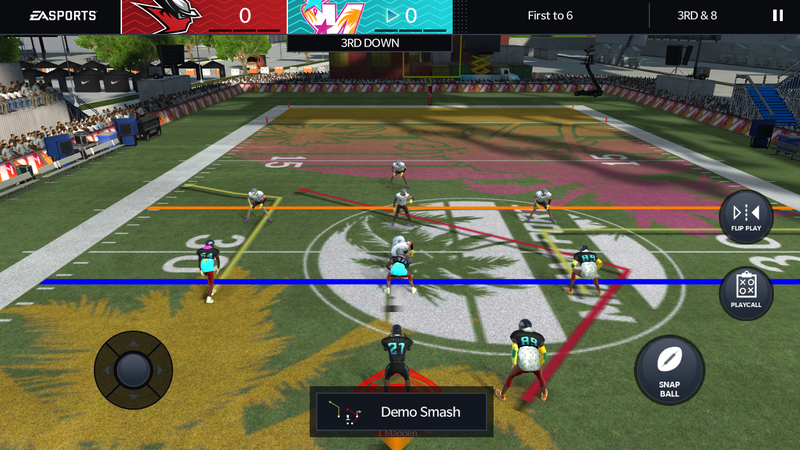 Will my Avatar be locked into a single position during the entirety of my time in The Yard?
No. You will play a single position for gameplay events and drills, but there will be narrative choices allowing you to select what position you play on the field.
What positions are included in the 5v5 mode and which positions can we play?
The following positions are included in the 5v5 mode:
Offense- QB, RB, C, TE, WR / Defense- DT, MLB, CB1, CB2, S
You can play with your Avatar as QB, RB, TE, and WR.
*****From now until August 6th, 2020, connecting your EA and Madden Mobile accounts will award a Madden Mobile 4th Quarter 100 OVR Pack and a Madden Max Stamp! Once linked, you can claim the pack in the store (image below).*****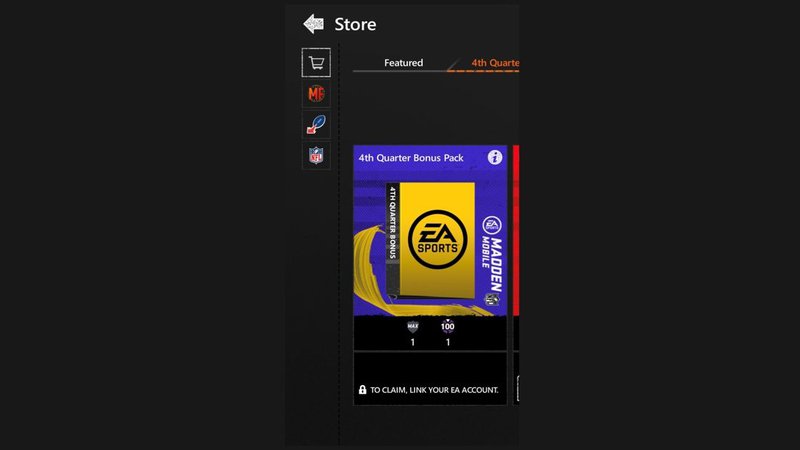 What are your initial thoughts of The Yard: Underground? Share your feedback with us in the comments below.