EA released an NFL Combine LTD Jalen Ramsey in packs for the next 48 hours (until 10 am ET on 3/8). Ramsey is a Man-to-Man CB with 94 SPD, 96 JMP, 98 MCV, 96 ZCV, and 97 PRS ratings. Because he's LTD, Combine Ramsey has a quicksell value of 250,000 Coins. Check out his latest item and full ratings below:
Madden Live Season Finale
Madden Live is wrapping up the season this weekend with a bang! Tune in to some of Madden's most popular streamers on Twitch all weekend long for drops and a chance to win massive giveaways! GMM hinted at items like Patrick Mahomes, an item with 99 SPD (John Ross?), plus much more! In order to receive drops, make sure your EA and Twitch accounts are linked. If you need help linking your accounts, click here.
Below is the Madden Live schedule for this weekend:
Friday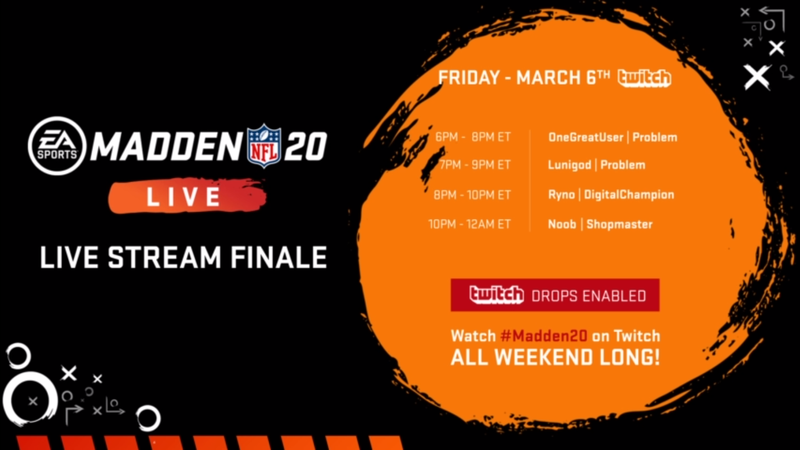 Saturday
Sunday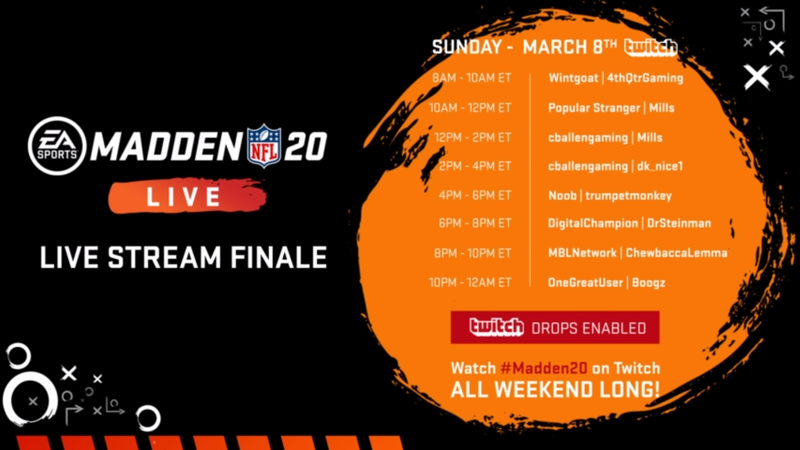 What are your thoughts on NFL Combine LTD Jalen Ramsey and this weekend's Madden Live Season Finale?