Journey 4 released today featuring Journey Master David Johnson. Today's latest installment of Journey focuses on the origin of some of the greatest rivalries between NFL teams. If you have been keeping up with all 4 editions of Journey this year, you can now finish the Journey Completion Set. Achieve maximum stars in every Journey release for the 4 Completion Tokens necessary to earn your choice of any 99 OVR Golden Ticket Player!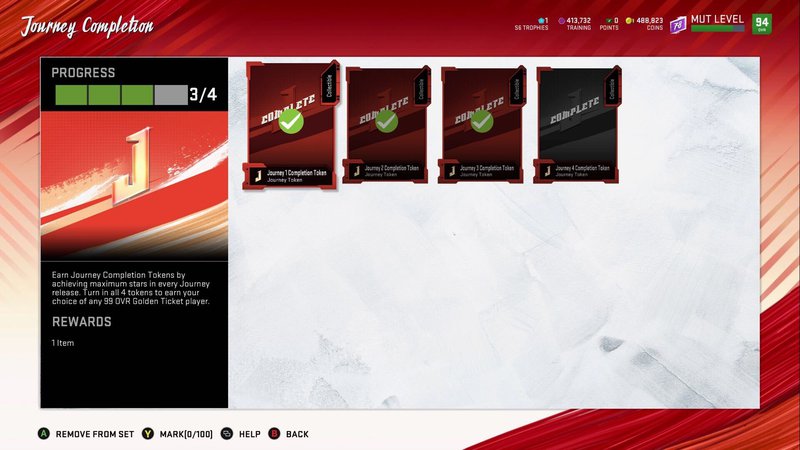 Master
Reach 125 Stars in Journey 4 to receive the following Master item:
Challenges
The following sequences are now available to play with Journey 4:
Origin of the Rivalry: 40 Challenges, 19,000 Coins, 160 Stars possible
State Rivals: 10 Challenges, 4,750 Coins, 40 Stars possible
Milestone Rewards
Below is a list of Milestone Rewards you can earn in Journey 4:
15 Stars: Get a Gold Player Pack
30 Stars: Get a Gold Player Pack
75 Stars: Gridiron Player Pack
125 Stars: Journey Master David Johnson
160 Stars: 1,000 Coins
200 Stars: Get a Gold Player Pack and Journey Completion Token
What are your thoughts on Journey 4? If you've been keeping up with your Journey Challenges throughout the year, who will you select as your Golden Ticket?