Fresh off leading the Kansas City Chiefs to a Super Bowl win and signing a contract making him the first half-billion-dollar athlete in the sports world, Patrick Mahomes has been announced as the first member of the exclusive "99 Club" in Madden 21! As last year's Madden cover athlete, Mahomes reached the "99 Club" in late September after just 20 career games played. However, this year the bouncers (EA Ratings Adjustors) have let him in the " 99 Club" on Day 1, and rightfully so!
To watch Mahomes' teammate Travis Kelce surprise him with the "99 Club" news and swag, check out the video here.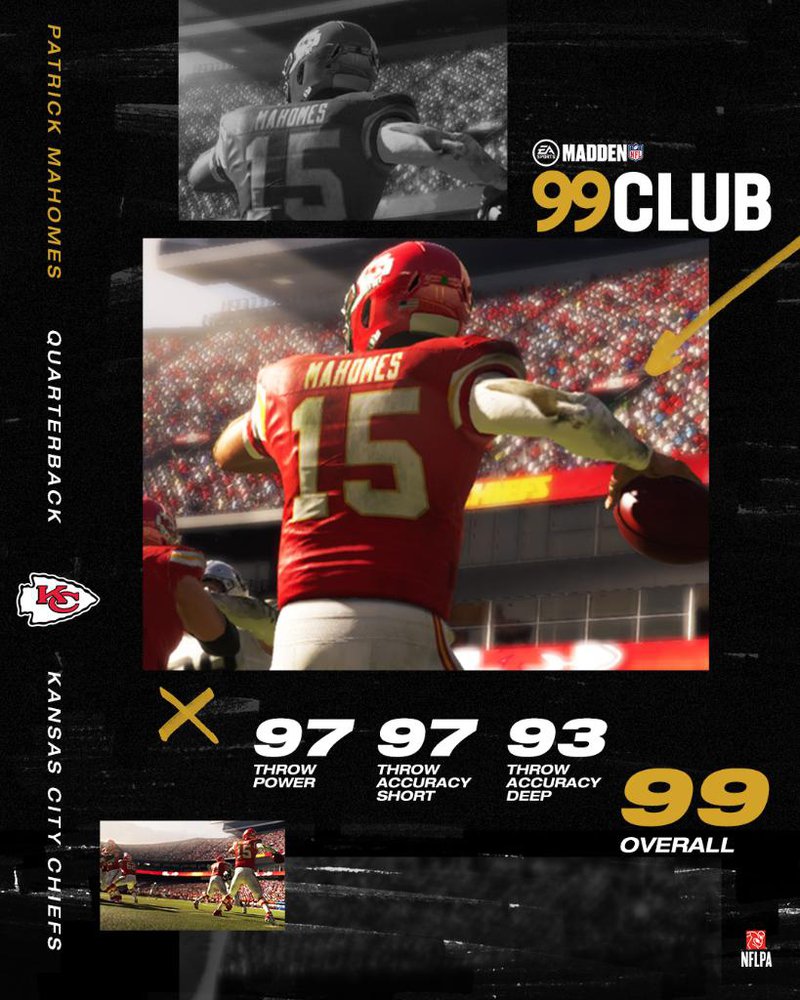 Who else do you feel deserves entry into the "99 Club" of Madden 21? Let us know in the comments below.