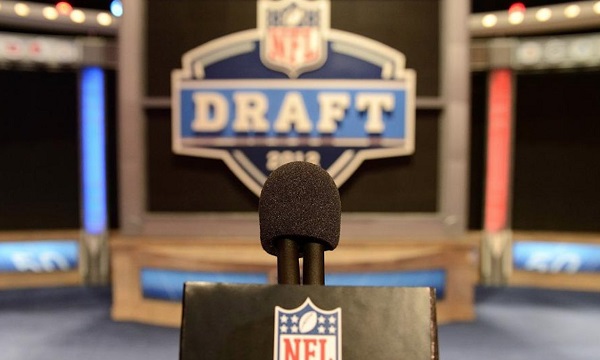 EA just released the first part of the NFL Draft program! Here's a quick look at everything that's available so far, and we'll update this article as more information becomes available.
When you log into MUT, you'll receive an NFL Draft Starter Pack that contains an NFL Draft Badge and two MUT Tips. The MUT Tips explain that a Rookie and Future Star version of each prospect will be released in MUT as they get drafted. Rookies will be in packs and Future Stars will be unlockable through their player-specific sets.
There will also be limited time content released throughout the first round such as solo challenges with boosted rewards, blitz-type pack offers, and special players.
Sets
There are two sets available right now.
Token Exchange - Add any Gold team token and any Silver team token for five NFL Draft Badges.
NFL Draft Master - Complete to earn one choice of a 99 OVR NFL Draft Master and four NAT Future Start players (NAT choices: 1x 98 OVR, 1x 97 OVR, 1x 96 OVR, 1x 95 OVR).
Solos
Recent 1st Round History (32 Challenges) - Rewards you with 77,000 coins, 15 NFL Draft Badges, and an NFL Draft Future Start Token Item.
Packs
Pack
Contents

NFL Draft Badge Bundle


2,200 Points

Limit: 4

11 NFL Badge Packs and a Topper of 4 NFL Badges

NFL Draft Badge Pack


12,000 Coins | 200 Points

Limit: N/A

(1x) NFL Draft Badge
(2x) 65+ OVR Players
(2x) Silver or better Players
We'll keep this article up to date as more information becomes available throughout the NFL Draft.