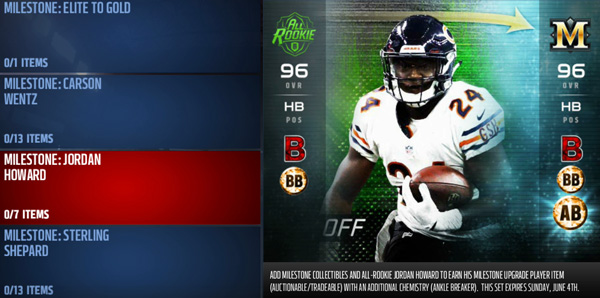 Today's new Milestones sets all upgrade player items from the All Rookie programs. Here is the list:
This weekend the Competitors program received a new player item as well in addition to the new players for the Competitors, Signature Series, Award Winners, and NFL Veterans programs. Here are those:
Are you still excited about Milestones at this point in the season?