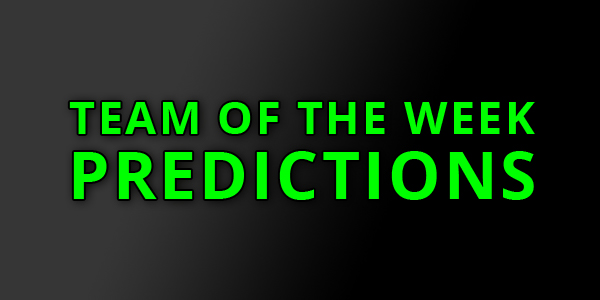 Who were the best players of Week 14 in the NFL? Let us know your predictions for TOTW Heroes in the comments below!
Based on their performances and current MUT items, here are our predictions for Week 14 TOTW players (in no particular order):
Offense
Ryan Tannehill (265 yards, 3 TDs, 155.2 RAT)
Derrick Henry (238 yards, 14.0 AVG, 4 TDs)
Brandon Bolden (2 carries, 2 TDs, 60 yards)
Amari Cooper (10 catches, 217 yards, 3 TDs)
George Kittle (7 catches, 210 yards, 1 TD)
Kenny Stills (8 catches, 135 yards, 1 TD)
JuJu Smith-Schuster (8 catches, 130 yards, 2 TDs)
Defense
D.J. Reed (12 tackles, 1 sack, 1 FF)
Corey Graham (10 tackles, 1 INT)
Trumaine Johnson (3 tackles, 2 INTs)
Curtis Riley (3 tackles, 1 INT, 1 TD)
Michael Bennett (7 tackles, 1.5 sacks, 1 FF)
Tahir Whitehead (10 tackles, 1 INT)
Damarious Randall (9 tackles, 1 INT)
As always, keep in mind that these are our personal predictions and that none of these players are guaranteed to earn a Team of the Week item. Players from tonight's game between the Vikings and Seahawks are eligible, so make sure to include them in your guesses below.
Giveaway
We're giving away a Team of the Week 14 Hero player item (NAT) to one lucky Muthead member. To enter, leave a comment on this article with your predictions for both offense and defense Hero for TOTW 14. One member who gets both correct will be selected at random as the winner. If no one gets both right, we will draw a random winner from all comments. Editing your comment or leaving multiple comments disqualifies you from winning. Entry ends at 8 PM ET tonight (12/10/2018), or as soon as EA announces the new players.