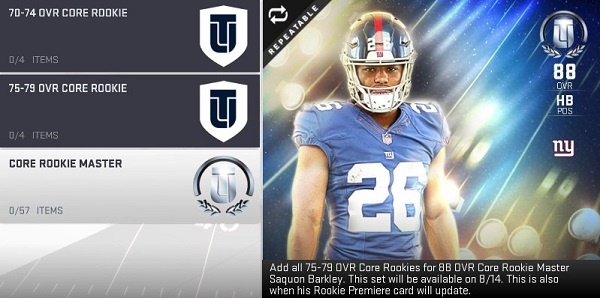 This morning EA added 5 new Heavyweights into MUT 19. They've also added Rookie Master Saquon Barkley and updated the Rookie Premiere version of Barkley for those of you who earned him in Madden 18. You can see all of the new items and their full ratings below:
Rookie Master Saquon Barkley
You can earn Rookie Master Saquon Barkley by adding all 75-79 OVR Core Rookies to the Core Rookie Master set.
Heavyweights
There are 5 new players that are now possible rewards for completing the Heavyweights set. The Heavyweights set currently takes (1x) Elite Token, (2x) Gold Tokens, and (3x) Silver Tokens and rewards you with a random Heavyweight player.
What do you think of these new players?