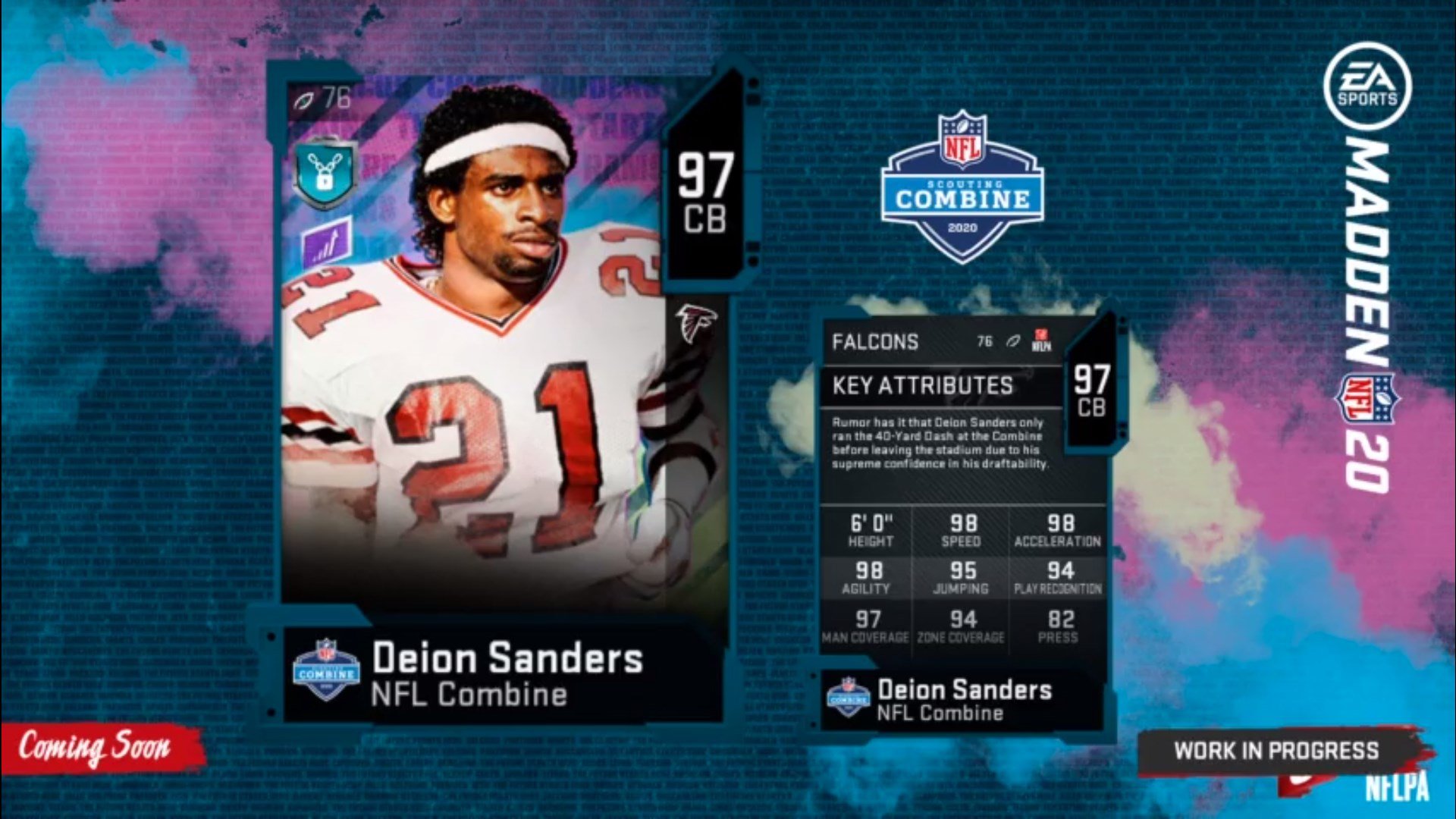 NFL Combine Program Overview
Part 1 of the NFL Combine Program released today, featuring Combine Master "Prime Time" Deion Sanders and Combine Conqueror D.K. Metcalf. Part 2 of the NFL Combine Program is currently scheduled to release on 3/2, while Part 3 is slated for 3/4. Be sure to check back on those days for the latest info on the NFL Combine Program.
***A new Team Captain Token is now available to earn. Add a Combine Player to your lineup and win 5 games before it ends on March 6th at 10 AM ET to earn the latest Token.
Players
Combine …