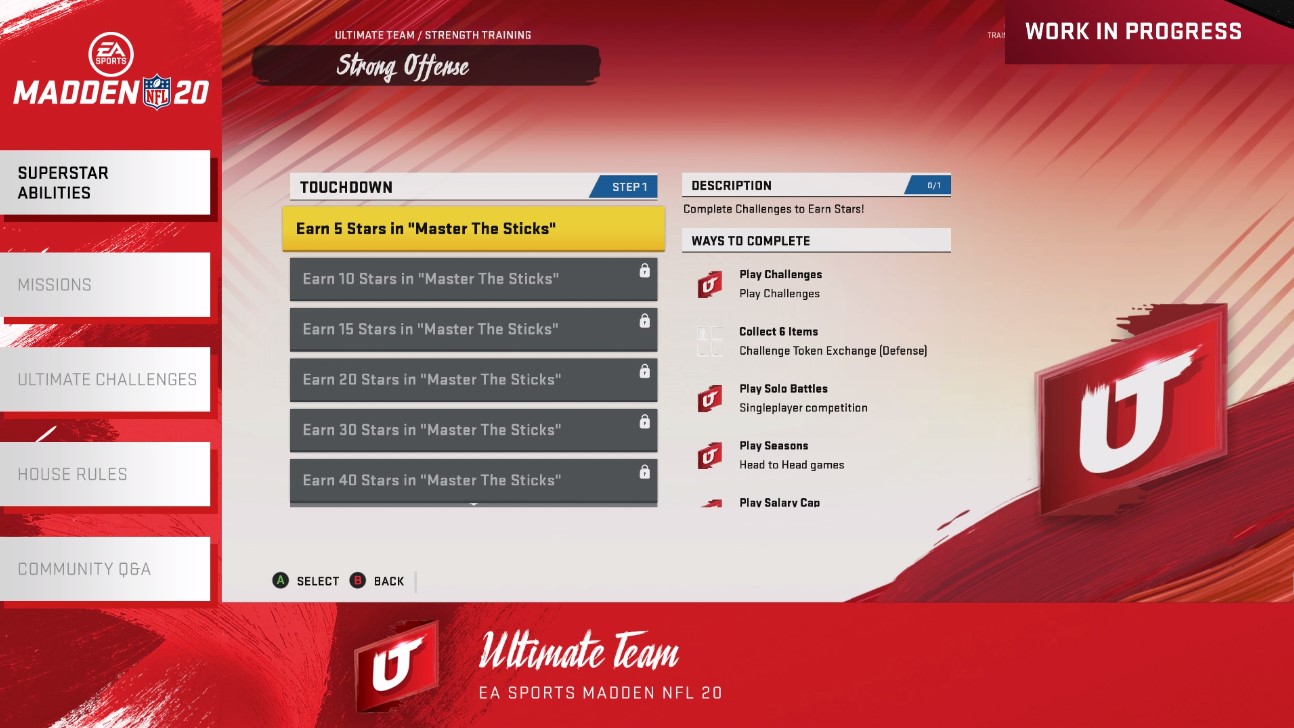 EA Sports has announced a ton of new information about Madden Ultimate Team and how they've updated and redesigned it for Madden NFL 20. This article will go over Missions and some of the MUT changes that have been revealed, but make sure to check out EA's stream for a more complete overview here.
In the broadcast, Jake Stein made an appearance to talk with Kraelo about new MUT features like Missions and Ultimate Challenges. He also touched on how bigger changes in Madden 20, like player archetypes and Superstar X-Factor Abilities, will be implemented into MUT to make for a better player experience.
What Are Madden Ultimate Team Missions?
Jake Stein described Missions as your "hotspot" for getting things done in MUT 20. For new players, it will be the guide they need and walk them through the steps needed to complete Ultimate Team tasks.
The goal of Missions is to make Madden Ultimate Team more accessible for everyone. In addition to showing you a clear path to each new item that you want, it will also be a shortcut to the areas of MUT that you need to visit in order to complete those tasks. For example, if you need an item to complete a set, the Missions page will show you where you can find that item and then navigate you right to that page. So if you need to buy an item on the Auction House, the Missions page will be your shortcut there.
This new feature in MUT will make it a lot easier for you to know the exact steps to take to get the players or items that you want the most. It's been designed to show you the most efficient path to a particular goal that you choose. So if your goal in Madden 20 is to become a MUT Master, the Missions hub will tell you what you need to do next and provide a shortcut for you to that area of MUT.
Whether you're brand new to Madden Ultimate Team or a savvy veteran, Missions are going to be a crucial part of your MUT experience in Madden NFL 20. For more information, make sure to check out EA's Madden Ultimate Team Deep Dive article here.
What do you think of the Missions concept? Are you looking forward to the guidance that Missions are designed to provide?