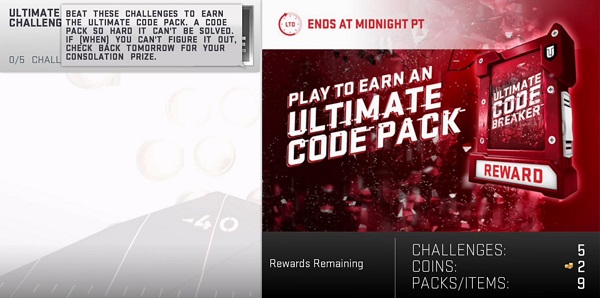 This morning EA released a new Solo Sequence into MUT. There are 5 challenges, and completing them will earn you an Ultimate Code Pack "so hard it can't be solved." You have until Midnight PT tonight to complete the solos and try to figure out the code pack. Tomorrow, there will be a consolation prize for everyone who couldn't figure it out.
Yesterday EA added new Path to the Draft players. You can see all of the new players and their full ratings below:
What do you think about the Ultimate Code Pack?