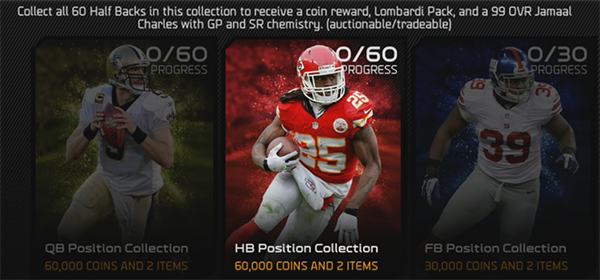 Position collections are one of the most exciting MUT content releases during the NFL's off season. In past years, they have been released only a few at a time. The MUT developers changed everything by releasing all 21 of them at once this morning!
Position collections have generally been some of the most difficult collections to complete, some requiring over 100 cards in the past. This year the collections range from 30 to 70 cards each and offer rewards that are some of the best cards currently in the game.
Here is a list of all the new collections and their rewards:
Good luck and happy collecting!