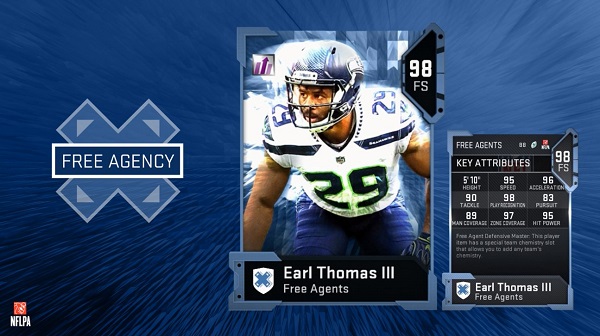 This morning EA released a new program called Free Agency, which features new Players, Solos, and Sets. The Masters of this program are Le'Veon Bell and Earl Thomas III, and you can see the rest of the new player items below:
Players
Masters
Offense
Defense
Solos
Scouting Free Agency (20 challenges) - Complete these solos to earn coins and Scouts.
Sets
There is only one set for this program. The Free Agency Master set, which is repeatable, requires you to collect 23x Free Agency players of various OVRs:
5x 92-95 OVR Free Agency Players
8x 86-89 OVR Free Agency Players
10x 80-83 OVR Free Agency Players
Completing the set will reward you with your choice of Le'Veon Bell or Earl Thomas III.
What do you think of the Free Agency Program?