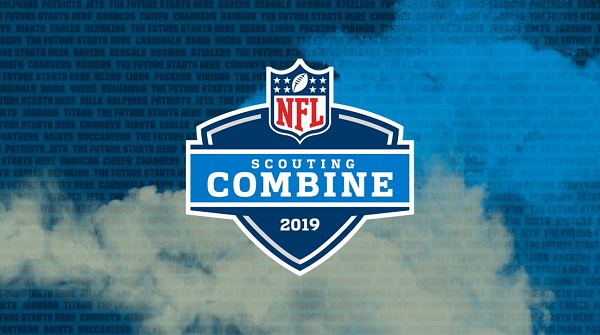 The Scouting Combine program in MUT 19 introduces new players, solos, sets, and objectives. There will be new content daily while the NFL Combine is going on. You can see all of the new player items and their full ratings below:
Players
Combine Master
Combine Stars
Combine Standouts
Solos
As of now, there are 24x NFL Combine solos which are split into two sequences.
Scouting the Combine (20 challenges) - Completing these solos will earn 10000 coins, 1850 Scouts, an Alternative Combine Uniform, and a Combine Trophy collectible.
Daily Drills (4 challenges) - New challenges every 24 hours. Earn coins and Scouts.
Sets
There are 3 Combine Sets:
Random NAT Combine Star - Add 5x Combine Trophies to earn a random NAT Combine Star.
Combine Master Chris Johnson - Add all 27x NFL Combine Standouts to earn a 99 OVR Chris Johnson Combine Master. This set's requirements will be added on March 1st.
NFL Combine Day 1 - Add 4x 90-92 OVR Combine Standouts and 8x 86-89 OVR Combine Standouts to earn a random 97 OVR Combine Star from Day 1.
Objectives
There are new objectives:
Combine Team Captain Token - Complete 3 objectives on this list for a Team Captain Token.
First Scouting the Combine Solo - Complete the first solo to earn 25 Scouts.
Scouting the Combine Sequence - Complete the Scouting Combine Solo Sequence to earn 100 Scouts.
Combine Players in Lineup - Play a game with at least 4 Combine Players in your lineup to earn 100 Scouts.
Daily Drills Solo Sequence - Complete the Daily Drills Sequence to earn 50 Scouts.
Random NAT Combine Star Set - Complete this set to earn 200 Scouts.
Which player from the Scouting Combine program are you most excited about?