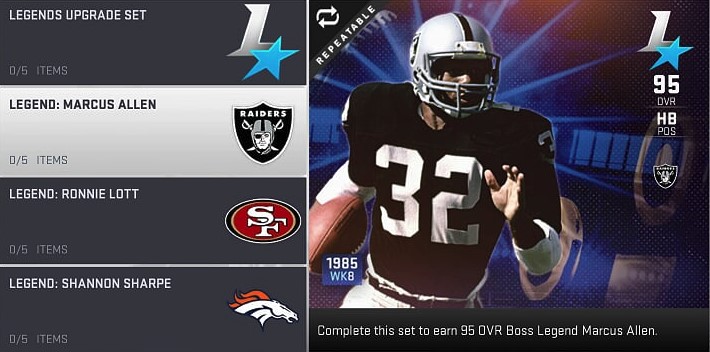 This morning's Legends include Marcus Allen, Ronnie Lott, and LTD Ray Nitschke. You can see all of their versions and full ratings below:
LTD Ray Nitschke
Marcus Allen
Ronnie Lott
You can earn the Power Up versions of Legends by completing their Solo Challenge. The Boss Legend version of each item is attainable through sets. To learn more about how those sets work, see our original article on this year's Legends.
What do you think of today's Legends?