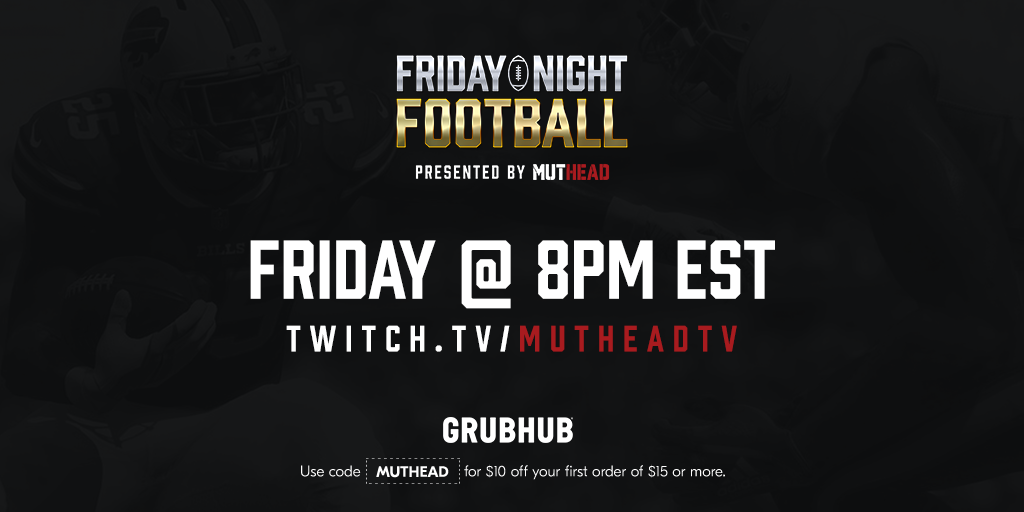 Tonight we're hosting our fourth Friday Night Football tournament with a $1000 winner-take-all grand prize. Watch as some of the best Madden players in the world like Blocky, Drini, and Hollywood take on community leaders like ChewbaccaLemma and TheActualCC. Here's everything you need to know:
What: Friday Night Football, sponsored by Grubhub
When: Tonight (12/21) at 8:00PM ET
Where: Watch on https://www.twitch.tv/mutheadtv
Bracket: https://challonge.com/muthead_fnf_4
As you watch, use the code 'MUTHEAD' for $10 off your first order of $15 or more from Grubhub.
Would you like to play in a future Muthead tournament? The first step is to let us know who you are. Fill out this form to be considered for future competitions.
Which of tonight's 32 competitors do you think will win the $1000 prize?