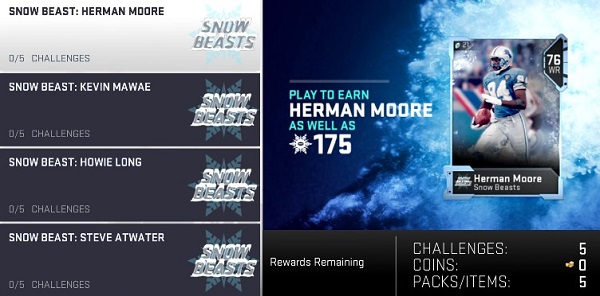 Today EA added Snow Beasts into MUT. There are four Snow Beasts and you can see their ratings below:
You can get these Snow Beasts by completing their Solo Sequence and then upgrade them using the new Snow currency. These items will act as the Power Up item for these players for the rest of MUT 19.
What do you think of this year's Snow Beasts?