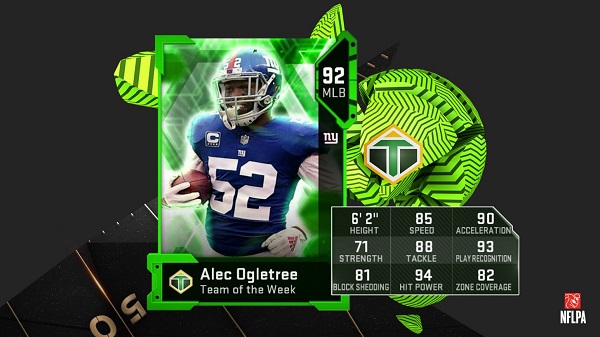 This week's TOTW players include a special LTD Bobby Wagner. Wagner will be in packs for just 48 hours.
The TOTW 13 Boss is Keenan Allen. You can get this item by adding both TOTW 13 Heroes, Dak Prescott and Alec Ogletree, into his set. You can see all of the TOTW 13 players and their full ratings below:
Offense
Defense
What do you think of this week's Team of the Week selection?