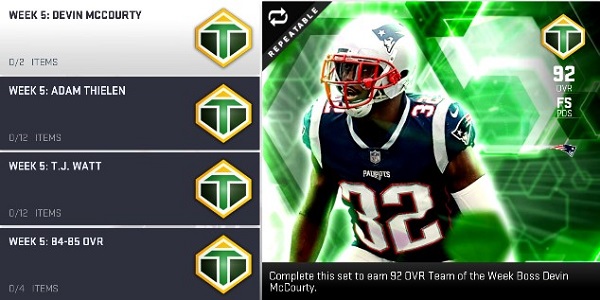 In addition to the new TOTW players (listed below), EA also released a LTD Drew Brees to commemorate him breaking the all-time NFL passing yards record. You can see the ratings for Drew Brees here:
The Team of the Week 5 Boss is Devin McCourty and the two TOTW Heroes that go into his set are Adam Thielen and T.J. Watt. You can see the rest of the TOTW 5 players and their full ratings below:
TOTW Boss
Offense
Defense
What do you think about this week's TOTW selections?