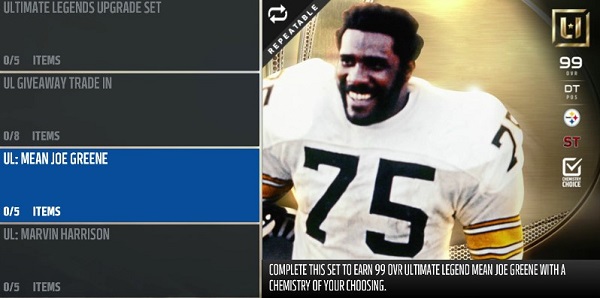 This morning EA released three new Ultimate Legends. Marvin Harrison and Mean Joe Greene can be earned by completing their sets, but Randall Cunningham is LTD and only available in packs for 48 hours. You can see all versions of the new Ultimate Legend player items and their full ratings below:
Randall Cunningham (LTD)
Marvin Harrison
Mean Joe Greene
Which of these new Ultimate Legends are you most excited about?