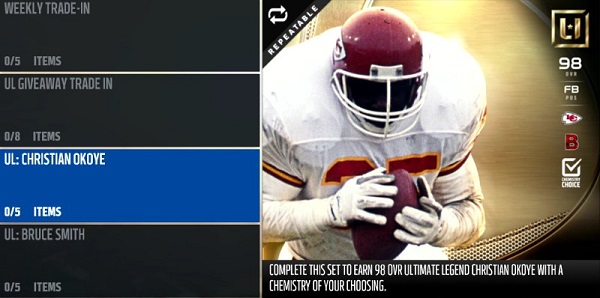 Today's Ultimate Legends are Christian Okoye and Bruce Smith. You can earn these player items by completing their sets. There is also an LTD Ultimate Legend Harold Carmichael who is only available in packs for 48 hours. You can see all of the new player items and their full ratings below:
Harold Carmichael (LTD)
Christian Okoye
Bruce Smith
What do you think of the new Ultimate Legends?