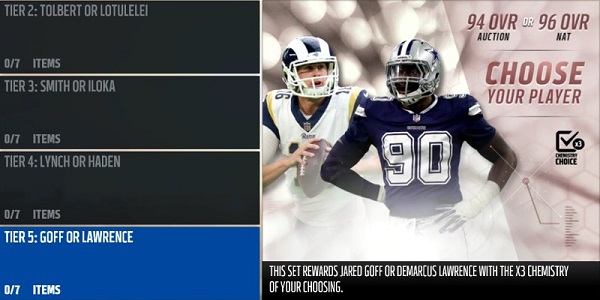 Today EA updated the Chemistry 101 Program with new players and solos. Completing the new Tier 5 Set rewards you with Jared Goff or DeMarcus Lawrence with the 3x Chemistry of your choice. You can see their full ratings below:
When you complete the set you choose whether to take the 96 OVR NAT version or the auctionable/tradeable 94 OVR version. See our original overview to learn more about the Chemistry 101 Program.
What do you think of today's update to the program?