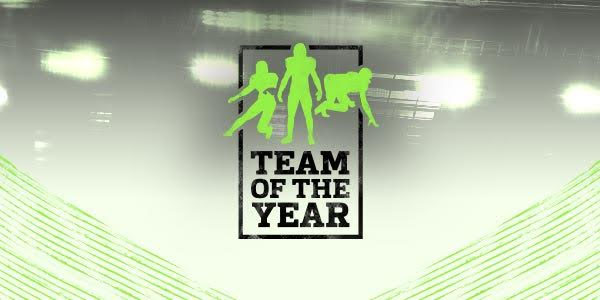 Those of you that visit Muthead frequently know that we've been doing TOTW predictions all season and giving away TOTW Masters. We're stepping things up for Team of the Year. We are giving away the full TOTY defensive roster to three winners based on the most accurate predictions. Here's how it will work:
In order to submit an entry, head over to our Team Builder. Create a lineup with at least the following positions filled in:
LE1, DT1, DT2, RE1, LOLB1, MLB1, ROLB1, CB1, CB2, FS1, SS1
You can use any version of a player in order to make your prediction. You can fill in positions beyond the ones listed above, but only those positions will count towards scoring. When you're ready, save your lineup with TOTY Defense somewhere in the title. You don't need to leave a link to it in the comments, the title is all you need in order to enter.
Lineups submitted or edited after 10 AM ET on Sunday 1/14/17 will not be valid entries. Only the first lineup created with TOTY Defense in the title per Muthead account will be scored.
The scoring is simple. Your lineup's score is equal to the number of correct players out of 11 when the Team of the Year is released. The three community members with the highest scores will each win the full TOTY defensive roster. Ties will be broken through a random draw.
Good luck!