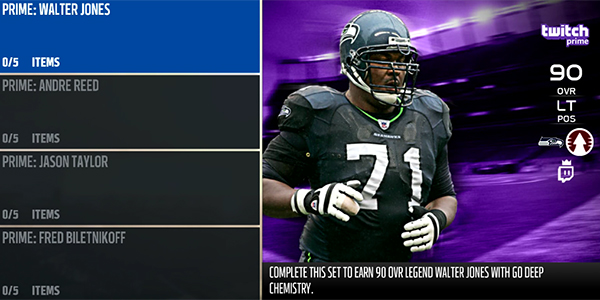 The new Twitch Prime Legend is Walter Jones. There are two versions:
It's not too late to join the Twitch Prime program and start receiving legends every week. Sign up for a free 30-day trial and enjoy the rewards starting today. If you'd like more information on Twitch Prime Legends, read our overview.
Who would you like to see as the next Twitch Prime Legend?