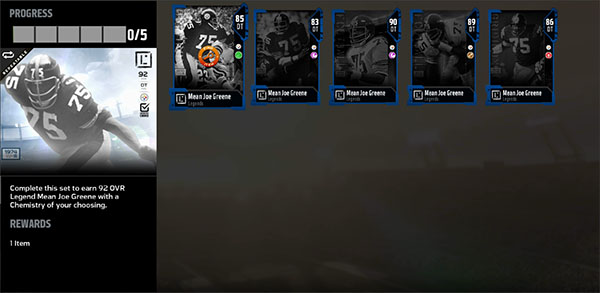 The new Legends today are Mean Joe Greene and Christian Okoye. For a full breakdown on how the Legends program works this season, check out our post from the first week of Legends.
Here are the players:
Mean Joe Greene
Christian Okoye
Are you planning to add either of these new Legends to your lineup?