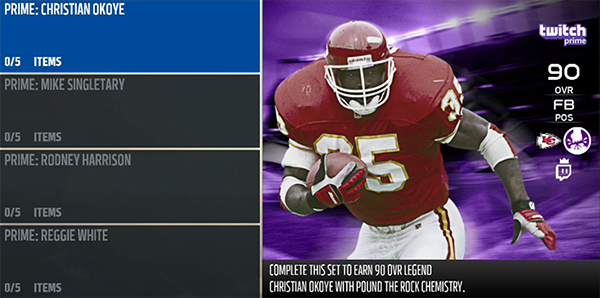 Today's new Twitch Prime Legends player is Christian Okoye. Here are the full ratings on both versions:
If you don't have Twitch Prime, you can sign up for a free 30-day trial and start getting Twitch Prime Legends every week. For a full breakdown of the program, check out our news post from last week.
How much does your fullback factor into your MUT offense?