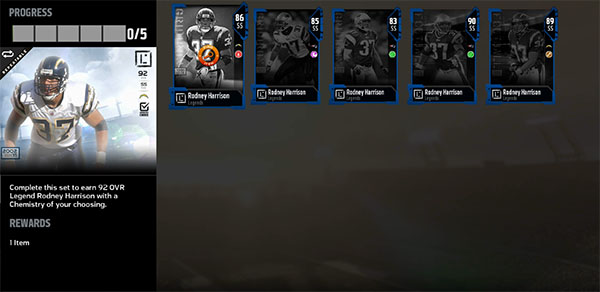 Today is the first new Legends Saturday of the MUT 18 season! Today's new Legends are Rodney Harrison and Larry Allen. Check out the ratings:
Rodney Harrison
Larry Allen
The Legends program is quite a bit different from previous years, but don't worry, we have everything you need to know to get up to speed.
The first thing you will notice is that the highest OVR Legends player has four versions with different chemistry types. When you complete the Legends set, you will be able to choose the version you would like to add to your ultimate team. The set requires one of each of the five elite versions (90, 89, 86, 85, and 83 OVR) for the given player which can all be found in packs.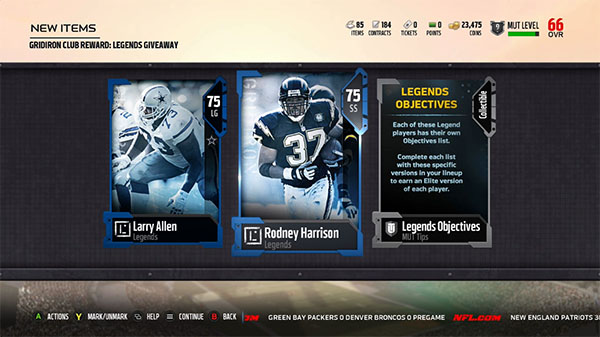 There is also a free 75 OVR gold version of each Legends player item that you get just by logging in. You can use these in your lineup to complete various objectives to earn coins and ultimately a free elite Legends player item that is needed for the player's set. For example, the objectives for Larry Allen are as follows:
7,500 Total Offensive Yards: 2,000 coins
12 Total INTs: 2,000 coins
150 Solo Tackles: 2,000 coins
8 Forced Fumbles: 2,000 coins
Welcome to a new season of MUT legends!