If you've spent any time on Muthead or Twitch this week, there's a good chance you've seen the Muthead B-Dubs Bowl, a $10,000 invitational Madden tournament sponsored by Buffalo Wild Wings. We have a dedicated page to track the tournament which you can find here:
http://www.muthead.com/bdubs-bowl
Here's everything you need to know about the event:
Tournament Format
The Muthead B-Dubs Bowl uses a 16-team league-style format with a 12-game regular season followed by single-elimination playoffs. The tournament is in Salary Cap mode. Each player plays everyone in his division twice, everyone in his conference (outside of his division) once, and two non-conference games. Each division winner advances to the playoffs along with a single wildcard from each conference.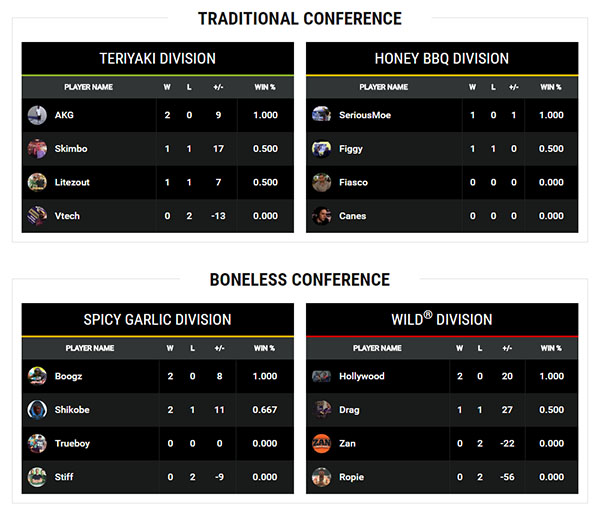 Prize Pool
The tournament has a $10,000 total prize pool. Every player that makes the playoffs ends up in the money. Here is the distribution:
1st: $5,000
2nd: $2,000
3rd/4th: $1,000
5th/6th: $500
Schedule and Scores
The regular season takes place over four weeks with each competitor playing three games per week. The playoffs and championships will all take place on Sunday, 4/9. There will be a total of 101 games played throughout the entire event. Our tournament tracking pages will keep you updated on when upcoming games are scheduled and where you can watch. If you missed a game, our results page links to the Twitch VODs when they are available.
Upcoming Games: http://www.muthead.com/bdubs-bowl/upcoming-games
Results: http://www.muthead.com/bdubs-bowl/completed-games
A huge thanks to Buffalo Wild Wings for making this tournament possible. We hope you'll tune in to catch the action!