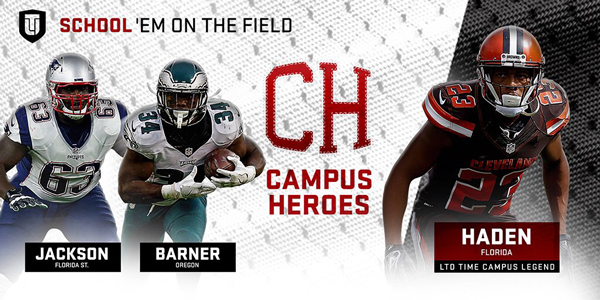 Today's Campus Hero (CH) Legend is headlined by 97 OVR Joe Haden. Haden was named First-Team All-American as junior when he had 4 interceptions, 3 sacks and 68 total tackles. You can pull a 97 OVR Joe Haden out of packs for a limited time.
If you need a bit more information on how the Campus Hero program works, check out our news post from earlier in the season.
Here are the full ratings on the new Campus Hero player items:
What do you think of today's Campus Heroes Legends and Campus Heroes? Will you be adding any to your lineup?