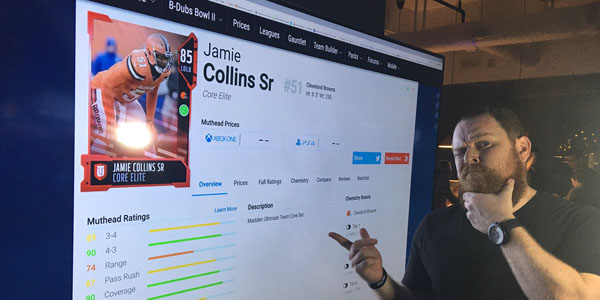 On Friday night we worked with EA Sports to unveil the very first MUT 18 player ratings in our database. Several prominent community members participating in EA's Madden X event in Orlando revealed the full ratings of MUT 18 players that will be available at launch. Here are the highlights:
You can see all of the players that were revealed at the Madden X event here.
What about the rest of the players that will be available at launch? Starting tomorrow, the community will be able to work together to reveal the rest of the Madden Ultimate Team 18 launch database. Just like in previous years, you will not be able to search for specific players (other than those revealed at Madden X). You will be able to reveal random MUT 18 launch players and share them with the community if you find anything you feel is worth sharing.
The plan is to start the community reveal tomorrow afternoon. Follow us on Twitter (@Muthead) for the exact start time tomorrow.