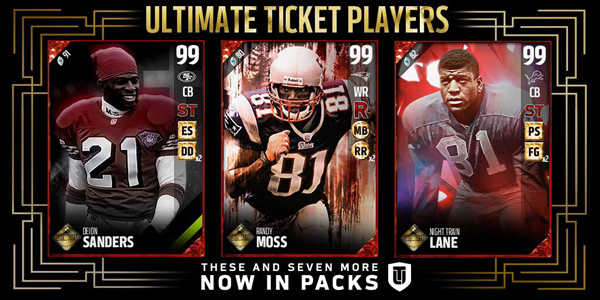 Today EA released the second batch of Ultimate Tickets into Madden Ultimate Team. 10 new Ultimate Tickets are now in packs for the rest of the MUT Season. We want to give a special shoutout to the Muthead Community for voting and creating the Muthead 99 OVR Ultimate Ticket Derek Carr. This was a great opportunity to let the Muthead and Madden community vote on an Ultimate Ticket they wanted to see in the game.
If you need a refresher on the first batch of Ultimate Tickets, check out our news post from earlier this month. Here is a full list of new Ultimate Ticket player items and their ratings:
What do you think of the second batch of Ultimate Tickets? Are there any players that you are going to add to your lineup?