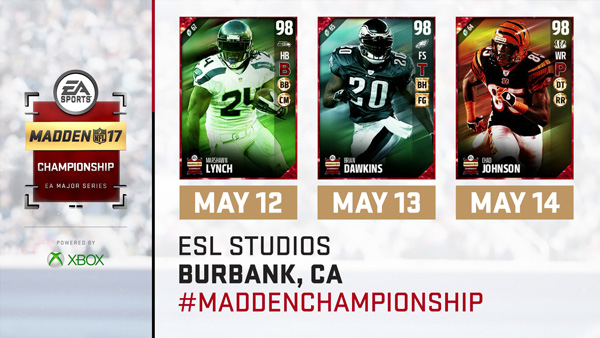 Hey Muthead Community! This weekend is an exciting one with the culmination of the Madden Championship Series. Muthead will be giving away one of each of the Madden Championship players EA is giving to community members that attend the Madden Championship at the ESL Studios in Burbank, CA this weekend.
You can watch the Madden Championship today and this weekend at the following locations:
If you're interested, you can enter the giveaway below. You can increase you chances of winning by entering multiple times through the various options. This giveaway ends at 11:59 p.m. on Sunday 5/14. Winners will be contacted by email.
Muthead #MaddenChampionship Giveaway