[REAL] The REAList
Leader:
hookrightthur
---
Welcome to [REAL]'s Clan Page!
We are a diverse group of MUTHEADers that believe in always keeping it REAL. We are a close knit family of REAL Ninja's that believe in Respect, Diversity, Inclusion, and Transparency. We are always here for each other in both MUT and in life.
REAL: 1. Actually existing as a thing or occurring in fact; not imagined or supposed.
2. Not imitation or artificial; genuine, authentic, bondafide.
REALIST: A person who can look at things as they are, and deal with them in a practical manner.
REALEST: A term created by Tupac to describe a state of being honest, raw, and respected.
Who is REAL?
[REAL] Ranks: Hokage, Shinobi Shroud, Shinobi
Hokage: The 7 Hokage of the [REAL] Clan oversee the strategic direction by developing the structure, planning, and trajectory of the Clan. They establish and lead clan missions. The 7 Hokage carry themselves with honor and always put the Clan and the MUTHEAD community first. On 7/23/16 The 7 Hokage founded the [REAL] Clan.
The 7 Hokage of [REAL]
Background:

b7k201 [REAL] Hokage's Rep & Vouch Thread

Ninja Name:

B7

Village:

Madison, WI

Teams:

Packers, Bucks, Brewers, Badgers

Weapons of Choice:

XB1, Hattori Hanzo Sword

Ninja Powers:

Instant Transmission, Sharingan, & Flight
hookrightthur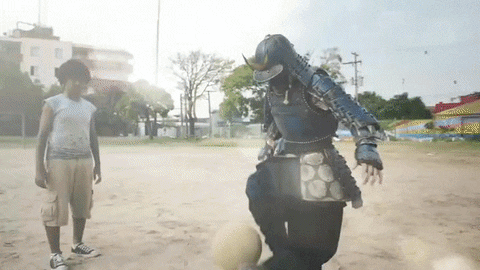 Background:

reputation-vouch-thread-real-hokage

Ninja Name:

Hook

Territory:

Western Slope Rocky Mountains, CO

Teams:

Broncos, Nuggets, Tarheels, UK Wildcats

Weapons of Choice:

PS4, Naginata

Ninja Powers:

Telepathy
dj1jry
Background: DJ1JRY Voucher/ Rep Thread
Ninja Name:

DJ

Village:

DFW Metropolis, TX

Teams:

Cowboys, Rangers, Spurs & Mavs

Weapons of Choice:

PS4

Ninja Powers:

Stealth
RobDog66
Background:

Robdog66 rep/vouch thread

Ninja Name:

Rob

Village:

Louisville, KY

Teams:

Redskins, Penn State Nittany Lions, Louisville Cardinals

Weapons of Choice:

MM

Ninja Powers:

Noxious Anal Gases
Allenb23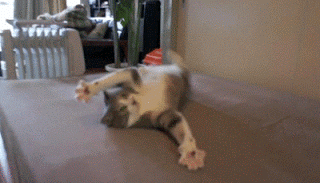 Background:

Allen's vouch thread

Ninja Name:

Ninja Cat

Village:

Evansville, IN

Team:

Broncos

Weapons of Choice:

PS4, M25 (PS3), Uchigatana

Ninja Powers:

Ninja Cat Reflexes
mikev1952
Background:

mikev1952 Rep/Vouch Thread

Ninja Name:

Mike

Village:

Orlando, FL

Team:

Eagles, Red Sox, Celtics

Weapons of Choice:

MM, Dual Swords

Ninja Powers:

Weapons Expert
Oak724
Background:

Oak724 Vouch Thread

Ninja Name:

Iron Oak

Village:

Pittsburgh, PA

Team:

Patriots

Weapons of Choice:

Hands

Ninja Powers:

Blast Double
Shinobi Shroud: Elite Ninjas who have distinguished themselves through their service and commitment to the REAL cause and the MUTHEAD community. Shroud warriors work closely with the Hokage to develop Clan missions and they are the leaders on the ground during Ninja excursions. They are talented and vital to REAL's success.
FrankieGoRams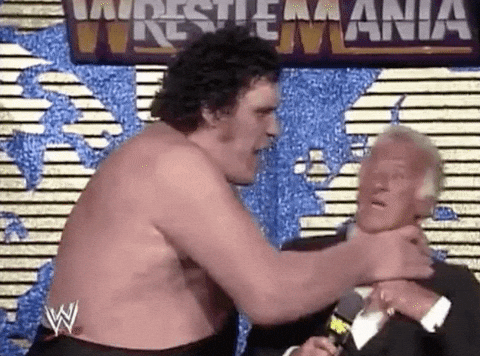 Background:

FrankieGoRams-rep-thread

Ninja Name:

Wu Tank

Village:

Dayton, Ohio

Teams:

Rams, UK Wildcats

Weapons of Choice:

XB1 Scuff and Properly Inflated Balls

Ninja Powers:

The Ability to Steal Other Ninja Abilities
Background:

Gokous-rep-vouch-thread

Ninja Name:

Gokou

Territory:

Dallas, TX

Teams:

Cowboys, Mavericks, Rangers, Stars

Weapons of Choice:

XB1, Masamune

Ninja Powers:

Super Speed & Agility
Shinobi: Ninja Warriors that are loyal and committed to the REAL cause. They are disciplined and do whatever it takes to better the Clan and the MUTHEAD community. Shinobi are REAL's Ninja Force that execute missions assigned by the Hokage.
IrrelevantMural
Vouch Thread: -murals-vouch-thread
Ninja Name: Mural
Village: East Bethel, MN
Team: Vikings
Weapon of Choice: Bo Staff, PS4
Ninja Power: Shadow Possession
Yacht
Background: -yachts-vouch-rep-thread
Ninja Name:

Yacht

Village:

Hotlanta

Teams:

Falcons, Ravens, United

Weapons of choice:

Mobile, Sails

Ninja Powers:

Fast sailing speeds
Background:

-bestlineup-vouch


Ninja Name:

BestLineUp

Territory:

Midwest Finest Chicago,IL

Teams:

Patriots, Thunder and Rockies

Weapons of Choice:

Xbox One

Ninja Powers:

Hypnosis ability to sleep on command
Pass the Hokage's test to become a [REAL] Shinobi!
While [REAL] is open for new Shinobi recruits to add to our ranks, we do not have aims to be a massive clan or a stepping stone to another Clan. We are only looking for mature and respectful MUTHEADers with flawless reputations. Quality over Quantity is our Ninja Way. All potential applicants will go through an interview and majority vote process with the [REAL] Hokage.
REAL Shinobi will never scam, welch, or manipulate others. Our word is our bond. If our members violate this trust they will be removed without hesitation. The MH community can feel safe dealing with members of [REAL].
[REAL] will never be a Clan that tries to siphon MHC from it's members and was established with the purpose of enhancing the MH experience for our Shinobi and the community.
If you are interested in becoming a [REAL] Shinobi, here is how you will need to train:
Basic Skills:
MUTHEADERS who are committed, active, trustworthy, and keep it REAL in the Clan and the Community
Been on MH for at least 3 months and are active in the forums
Create and maintain an impeccable Rep and/or Vouch Thread (No history of scamming, welching.)
Always respect the [REAL] tag and represent us well in the MH Community
Cost of Membership: 2 (Non-Refundable) - you will be credited on Clan Page for all donations made to [REAL], even the entrance fee, which is required to open new Clan spots on MH.
Advanced Skills:
MH Supporter
Member for at least 6 months
10 MHC vouched or 10 proven trading transactions
Gold and Above
1,000 posts that have a purpose
Spend time with us in REAL's Clan Thread
Shinobi Skills that benefit REAL
[REAL] Shinobi Skills to Increase your MUTHEAD Power:
Post in the forums on a regular basis
Play the pack simulator monthly and save any over 15K
Complete a draft once a month
Play pick'ems regularly
Become a MH Supporter
Purchase MH Icons
Clan Contributions: [REAL] would be nothing without the combined generosity of it's members. Transparency is a must to be REAL, so every single contribution is listed below.
Community Donations: Being REAL, means being generous with the MH Community. All Member Donations to Clan Giveaways are listed below.
hookrightthur

-

2

.5 , 3 $20 PSN Card, 8 Target Codes, 99 Ovr Loyalty Luke
RobDog66

-

3

dj1jry -

3

.5 ; $20 PSN; $10 PSN Card, 2 Target Codes, 4 99 Ovr PS4 Cards.
Allenb23 - 2
mikev1952

-

.5 , 2 $10 Google Play Cards
b7k201 -

4

, M16 Content, 2 Target Codes

FrankieGoRams -

2 , 2 Target Codes

Oak724 -

2 $20 iTunes Gift Cards

Yacht - 2 ; 400k MM
Community Donations to REAL: The generosity of the MUTHEAD Community to the REAL cause is greatly appreciated. Thanks for your support!
Community Contributions Paid for M17 Madness:
3 custom GFX peices by jimmyv723
1
from SukAtMut
Clan Equity: To honor the Hokages sacred oath to remain transparent, every single donation is accounted for below.
Clan MH Fee -

10

Hokage Rank -

4

Open 2 Member Slots -

4

Open 2 Member Slots -

4

Open 2 Member Slots -

4

Open 2 Member Slots -

4

Shinobi Rank -

4

Shinobi Shroud Rank -

4

Clan Coffer -

0

Total Equity -

38
Clan Sigs: