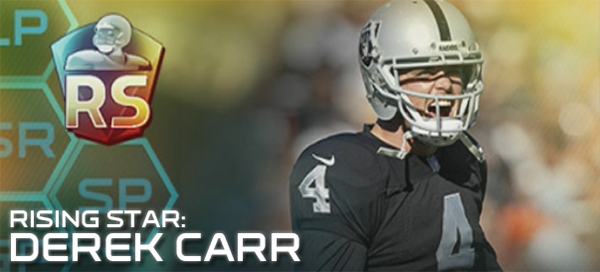 The new Rising Star for the week is Raiders rookie QB, Derek Carr. With a solid combination of accuracy and mobility, expect to see Derek Carr leading many MUT offenses over the next few weeks.
Four different versions of gold Rising Star Carr will be in packs this week for each offensive style. If you're able to get any two, you can combine them in a Rising Stars set to receive an elite Derek Carr with improved ratings and both style boosts. Here is the new content:
Are you planning to give the new Derek Carr a shot in your starting lineup?