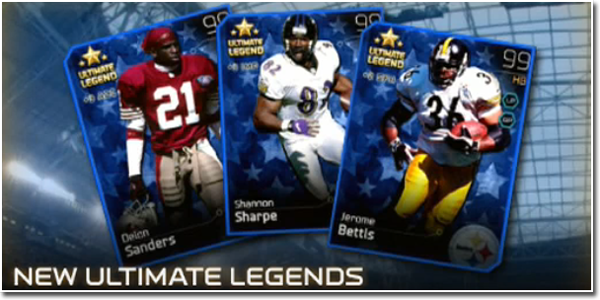 This weekend's Ultimate Legends release marks the return of Jerome Bettis to the mode who hasn't had a new card since his initial Football Outsiders version back in September. He is significantly better this time around with 101 trucking, 103 stiff arm (after his boost is applied), and 98 strength. Along with Bettis, this round of content features two other MUT fan favorites in Deion Sanders and Shannon Sharpe. Here's the content list:
You can find Sanders and Sharpe in packs directly. Bettis is the solo challenge reward this week so you'll have to complete his 35-card collection to unlock his solo challenge. Defeating it rewards his Ultimate Legend player card.
What do you think of this week's Ultimate Legend selections?