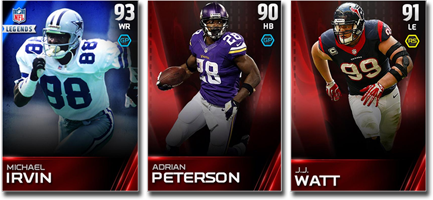 The full ratings for all Madden Ultimate Team 15 base players have been added to the Muthead player database! You can get a jump on the competition by scouting out the players you want to target during launch week.
Our MUT 15 team builder is also live. That means you can start planning out your launch week lineup before you even have your hands on the game.
Which of the new players do you need in your lineup right away?