We released another update today to our Madden Ultimate Team pricing system. Many members of the community have requested to be able to see historical prices for a specific console instead of a four-console average. Now you can do just that. We have added individual pricing data for each of the four consoles so you can see how they compare to one another, or see one console at a time using the filters below.
Additionally, we have expanded live pricing with recent sales to include non-player items. Check out the current median price along with the last ten completed sales for elite badges here.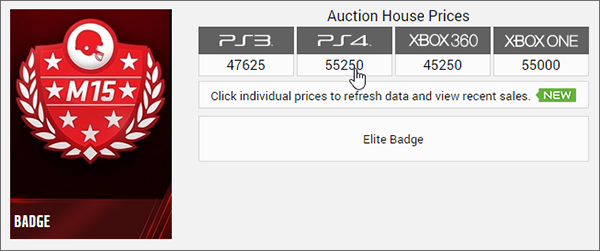 What do you think of the latest update? What do you want to see next?