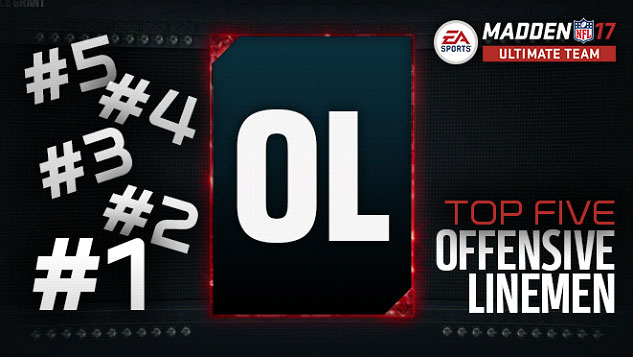 Offensive Line - Any pro will tell you that a great offense starts with excellent pass protection and effective run blocking. With that in mind, we're bringing you the top five launch day offensive linemen in Madden Ultimate Team 17!
Travis Frederick - C, Cowboys - The anchor of what is widely considered to be the best offensive line in pro football, Travis Frederick was the first center in Cowboys franchise history to start every game in his rookie year and was named to the All-Rookie team. He has also been selected for the Pro Bowl in both of his first two years in the league.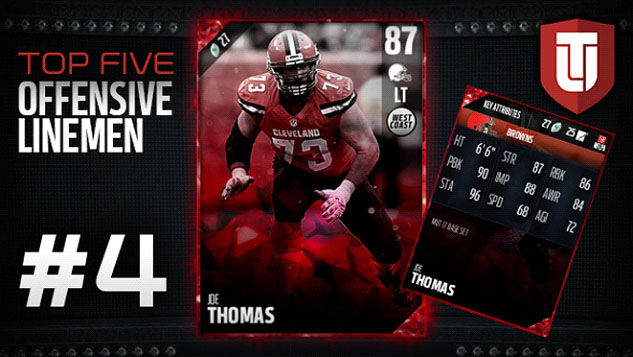 Joe Thomas - LT, Browns - Offensive tackle Joe Thomas set the record for Pro Bowl selections as an offensive lineman, having been selected to the Pro Bowl every year since he was drafted in 2007.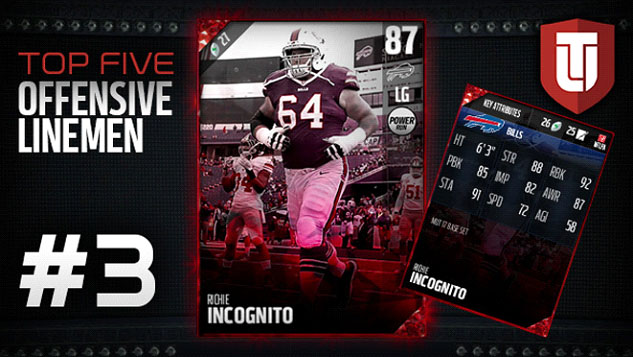 Richie Incognito - LG, Bills - 2x Pro Bowler Richie Incognito is quite the journeyman. Since signing with the Bills (his fourth Pro team) he has started every game and has proven himself as a top guard in the league.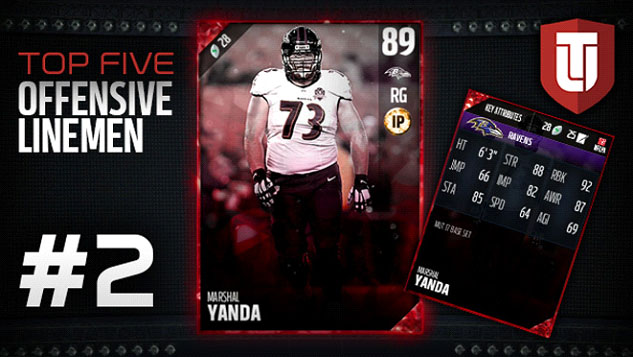 Marshal Yanda - RG, Ravens - With 5 Pro Bowl selections since 2011, Marshal Yanda is considered to be one of the best offensive guards in the NFL. He was also named first-team All Pro in both of his last two seasons.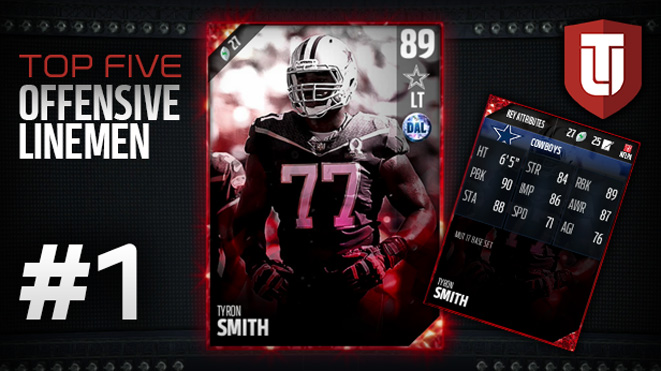 Tyron Smith - LT, Cowboys - In 2014, Tyron Smith became the first offensive lineman to be named Offensive Player of the Week in over 10 years. He continues to be an integral part of the Cowboys' dominant offensive line, being named to three Pro Bowls in his last three seasons.